SACRAMENTO, July 17, 2020 — The California Department of Food and Agriculture (CDFA) announces four vacancies on the Feed Inspection Advisory Board Technical Advisory Subcommittee (TASC)....
CDFA TV
Video title loading...
---
CDFA Statement on Racial Equity/ Declaración del CDFA sobre la equidad racial
Farmer Equity Report
The Farmer Equity Report outlines the key challenges facing socially disadvantaged farmers and ranchers in California and recommendations for CDFA to address these challenges. The full report is available here: English | Español.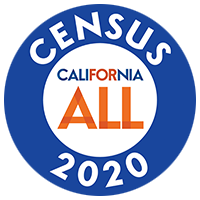 Be Counted, California!
Ensure that Californians get their fair share of federal resources by encouraging full participation in the 2020 Census.
COVID-19 and the Food Supply
Chain

Wildfire Recovery Resources
Assistance is available to those affected by California's historic wildfires.
California & 2018 Farm Bill
The Farm Bill creates jobs. Investment in agriculture is an investment in our nation's future.
Planting Seeds Blog
California shares in nearly $15 million for plant health and resilience research.
Office of Environmental Farming & Innovation
CDFA is promoting the importance of on-farm stewardship practices.
Next Live Streaming Media Event:
State Board Meeting — May 5, 2020

Calif. Agriculture License Plate Grant Program
Show your support for ag education. Special interest plates are now available!
Contact County Commissioners & Sealers
Language Access