OEFI 2018-19 Events Calendar
January
9

Jan

APPLICATION ASSISTANCE WORKSHOP – SWEEP

10

Jan

APPLICATION ASSISTANCE WORKSHOP – AMMP AND SWEEP

15

Jan

APPLICATION ASSISTANCE WORKSHOP – HSP AND SWEEP

16

Jan

APPLICATION ASSISTANCE WORKSHOP – AMMP AND HSP

17

Jan

ENVIRONMENTAL FARMING ACT – SCIENCE ADVISORY PANEL MEETING

23

Jan

APPLICATION ASSISTANCE WORKSHOP – DDRDP, AMMP AND HSP

24

Jan

APPLICATION ASSISTANCE WORKSHOP – DDRDP, AMMP AND HSP
December
28

Dec

Request for grant applications released – SWEEP, HSP, AMMP and DDRDP
Guiding Principles of the OEFI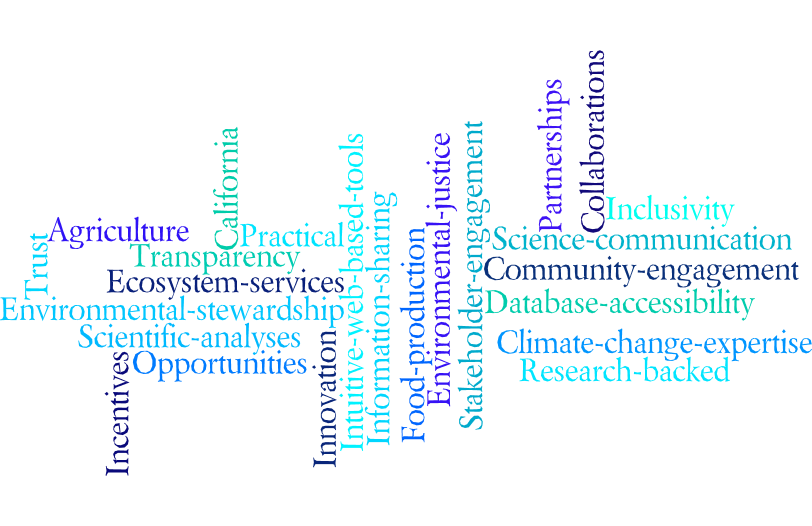 Vision Statement
To be a trusted and valued resource for scientific analysis and support to stakeholders and state agencies in the development and implementation of economically viable agricultural practices that optimize environmental and public health.
Environmental Farming Act
CDFA's Incentive Programs are implemented under the authority of the Environmental Farming Act (PDF). Incentive Programs are developed in coordination with the Science Advisory Panel which facilitates public comment process. Learn more about the Science Advisory Panel.
OEFI Newsletters
Ecosystem Services