2018 CalAgPlate Grant Program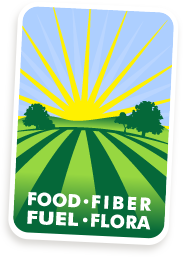 The California Department of Food and Agriculture is pleased to announce the competitive solicitation process to award the 2018 CalAgPlate grant program funds that promote agricultural education and leadership activities for students at K-12, post-secondary, and adult education levels. The CalAgPlate program is funded with proceeds generated through the sale of specialized, agricultural-themed license plates through the California Department of Motor Vehicles (DMV).
Press Release: CDFA Now Accepting Proposals for 2018 CalAgPlate Grant Program
2018 CalAgPlate Request for Grant Proposals (PDF) – Due October 5, 2018 by 5 p.m. PDT
2018 CalAgPlate Grant Proposal Materials:
Grant Project Cover Page (PDF)
Grant Proposal and Budget Narrative
Frequently Asked Questions

2018 Timeline:
| | |
| --- | --- |
| Release Request for Grant Proposals | September 6, 2018 |
| Grant Proposals Due | October 5, 2018, 5:00 p.m. PDT |
| Review Period | October - December 2018 |
| Announce and Award Funding | December 2018 |
About the California Agriculture Special Interest License Plates
In April 2013, the first CalAgPlates were issued by the DMV — establishing the California Agriculture Special Interest License Plate. The issuance of the plates was approximately a three year effort that first began in 2010. In order for a Special Interest License Plate to be established, more than 7,500 paid reservations needed to be received. As a result of the continued efforts of many student volunteers and agricultural organizations the 2018 program was made possible.
Annual revenue generated from the original purchase and renewal of CalAgPlates helps to support the CalAgPlate Grant Program. This grant program anticipates making $250,000 available on an annual basis to support agricultural education in California.
You can help support agricultural education and the CalAgPlate program by purchasing a special interest license plate at your local DMV office or online today.
Follow us on Facebook and Twitter to receive Cal Ag Plate updates
Grant Resources
Contact Us
California Department of Food and Agriculture
Office of Grants Administration
1220 N Street
Sacramento, California 95814

Phone: (916) 657-3231
Fax: (916) 653-0206