California Cattle Council Implementation Referendum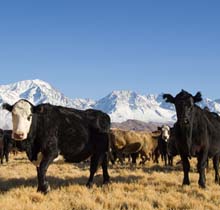 On January 1, 2019, Senate Bill 965 was enacted into law creating the California Cattle Council. However, this program only becomes fully operative if it is approved by affected cattle producers through an implementation referendum conducted by the California Department of Food and Agriculture (Department). This webpage has been created to serve as a "one-stop shop" for official information and resources related to the California Cattle Council and the implementation referendum process. Please click on the links below to access additional documents:
Referendum ballots will be counted as they are received by the Department during the voting period, which begins on February 21, 2019 and runs through March 22, 2019. For up to date information regarding referendum participation (percentage of ballots received to date), please access the Department's Current Referenda Status page.
Please bookmark this page and check back regularly as additional information will be posted when available. If you have any questions about the California Cattle Council or the implementation referendum process, please contact the Department's Marketing Branch at 916-900-5018.