California's Specialty Crop Workforce Development Program
Driving the Next Generation

Talent and Tools
Support workforce development programs aimed at attracting, supporting, and providing high-quality jobs and leadership opportunities for a diverse agricultural workforce, while also driving research and real-time feedback from farmers and ranchers to stimulate and accelerate innovation to solve problems and build opportunities.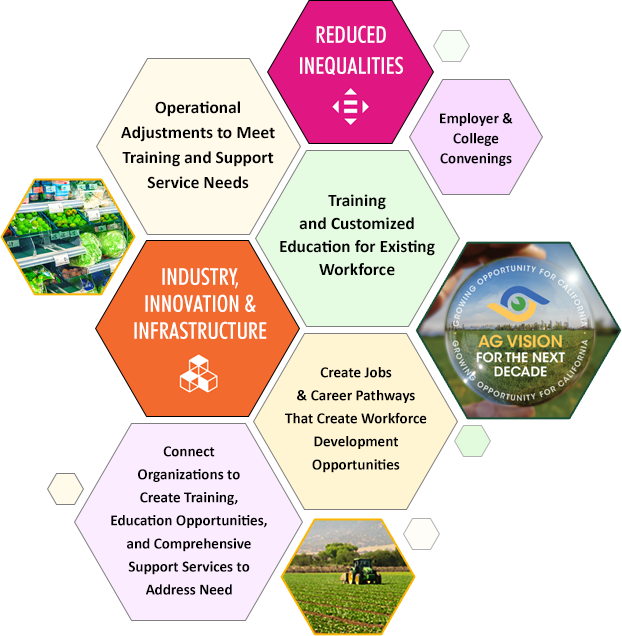 Providing Services for:
Growers & Processors
Local & Regional Food Systems
Socially Disadvantaged Farmers & Farmworkers
Supporting:
Specialty Crop Employer Training Needs
Student Internships
Agriculture Career Pathways within Community Colleges
Skill Infrastructure Development (Ag Tech, Local Foods, Biologicals)
Current and Future Agricultural Jobs Needs (Education/Certification)
Counseling and Networking to Expand Local and Regional Food Systems
Farmworker Resources
---
The California Specialty Crop Workforce Development Program works to align and upscale agricultural workforce skills and training needs to meet the requirements of specialty crop producers and processors. The program also supports the development and resilience of specialty crop businesses in local and regional food systems to expand economic opportunity.
High Road Training Partnerships — Industry led skills infrastructure supporting Regional economic growth for local communities
California's specialty crop industry can help drive the agenda for where innovation is needed and identify growing and upcoming skills gaps. Individual companies, commodity groups and trade associations can also directly support innovation and research efforts for the betterment of food systems, on-farm education, training and employee development. Making California a better place to live because of what we grow and how we grow it.
---
Additional Resources
CA Regions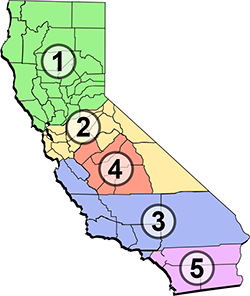 More detail...