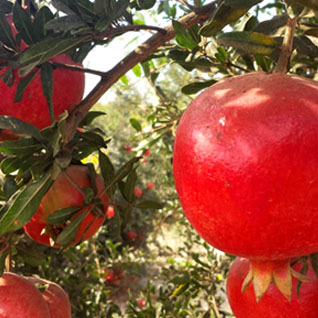 Resources
fertilizer research and education program
1220 N Street, Sacramento, CA 95814 • 916-900-5022 • Fax: 916-900-5349 •
frep@cdfa.ca.gov
---
FREP Resources
Nitrogen Fertilization Guidelines for California Crops
These brochures focus on nitrogen rates of common crops in California. Access more crop-specific fertilizer recommendations at California Fertilization Guidelines. Want to make these available at your next event? High-quality PDFs, as well as a limited number of printed brochures, are available from FREP upon request.
Irrigation Maintenance Checklists
FREP has published irrigation maintenance checklists for various systems. These checklists summarize important aspects of pressurized systems to maintain and inspect while they are operating. They can be a useful tool for growers and irrigators to print and reference when running irrigation sets so that they can best insure that the system is performing optimally.
FREP Conference Proceedings
The Proceedings include summaries of the latest FREP-funded projects and relevant research.
Field Day Guide
Made for FREP-funded projects, this guide explains how to host a field day and effectively increase project outreach.
Nutrient Management Links

GENERAL CROP MANAGEMENT
FREP Database
This database aims to make the information contained in FREP research projects readily available, easily understandable, and convenient for implementation.

CropManage

CropManage is a free online decision support tool for irrigation and nutrient management recommendations.

Vegetable Research & Information Center
Information available by crop on production, including fertilization, pest management and harvest.

FERTILIZATION
California Fertilization Guidelines
Fertilization guidelines based on research results from studies carried out in California and other similar locations.

Western Fertilizer Handbook
This book presents information on nutrient management and fertilization based on the fundamentals of biological and physical sciences.

Making Field Specific Fertilizer Adjustments
For an optimal fertilization plan, field-specific adjustments should be made based on expected yield, soil properties, weather conditions and crop management.

Nutrient Source Specifics
One-page factsheets, produced by IPNI, on fertilizer and nutrient sources.

IRRIGATION
Wateright
A multi-function, educational resource for irrigation water management. Resources include water balance and agricultural scheduling.

Irrigation Water Nitrogen Contribution Calculator
A tool for converting nitrate and ammonium concentration in applied irrigation water into pounds of nitrogen applied per acre. 

Evaluating Water Quality
UCANR publication on self-evaluation techniques for water quality.

CIMIS
The California Irrigation Management Information System (CIMIS) was designed to assist irrigators in management and water use efficiency.

Fertigation Book
Topics include injection hardware and techniques, back flow prevention, N, P, and K injection, drip system maintenance, gypsum injection, and specifications for various irrigation methods.

ITRC
The Irrigation training and Research Center offers hands-on courses, books and equipment, and weather and ET data.

NITROGEN MANAGEMENT PLAN
Nitrogen Management Plan Worksheet
Worksheet produced by the Central Valley Regional Water Quality Control Board to aid growers in completing their NMPs.

Nitrogen Conversions for Soil and Water
Worksheet produced by the West Side SJR Watershed Coalition that provides tables for converting N measurements in soil and water to determine equivalent application values.

Nitrogen Concentrations in Harvested Plant Parts
Literature review of over 70 crops to provide usable coefficients for converting yield to rate of N removal.

Nutrient Content of Crops
A tool for calculating the approx. amount of N, P and K that are removed by harvest.

Irrigated Pasture Nitrogen Management & Planning
Nitrogen management planning tool for irrigated pastures and an educational tool to assist CA growers in completing NMPs.

NMP Worksheet Training Videos
YouTube style instructional videos produced by the East San Joaquin Water Quality Coalition.

SOILS
Soil Web
An interactive web tool that provides soil survey information in a map format.

Soil Agricultural Groundwater Banking Index
This app identifies soils that are suitable for on-farm groundwater recharge in California.

Soil Sampling Video Series
Video series on soil sampling preparation, equipment and procedures.