Education and Events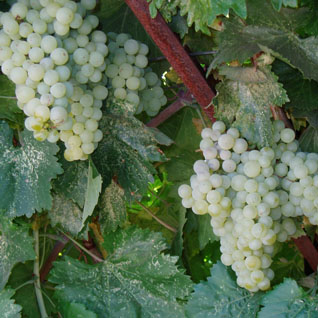 Education and Events
Fertilizer Research And Education Program
---
Nutrient Management Events Calendar – Designed with consultants, growers, and other agriculture professionals in mind, this calendar includes outreach events related to nutrient and irrigation management practices. Sort events by category or date, and subscribe by clicking the button in the bottom right-hand corner. You may also contribute to the calendar by sending event information to frep@cdfa.ca.gov.
Annual FREP Conference
For over 25 years, FREP has presented its pioneering fertilizer research at the annual nutrient management conference.
2020 FREP Grant Schedule
Each year, FREP solicits suggestions for research, demonstration, and education projects related to the environmentally safe and agronomically sound use of fertilizing materials. Read more about the FREP Grant Program.
The Nitrogen Management Training Program for Certified Crop Advisors (CCAs) is a joint effort between FREP and the University of California Division of Agriculture and Natural Resources (UC ANR). The Nitrogen Management Training Program provides information to improve CCAs' understanding of sound nitrogen management practices and their ability to make informed recommendations to growers. Between 2014 and 2019, twelve training sessions were held and approximately 1000 CCAs received certification. CCAs who complete this Nitrogen Management Training Program are eligible to create and certify Nitrogen Management Plans for growers. The one-and-a-half-day curriculum addresses the management of nitrate to reduce unintentional transmission into surface and groundwater throughout the state. The first day focuses on identifying the key objectives, nitrogen cycle in crop production systems, nitrogen sources, irrigation & nutrient management, nitrogen budgeting and future resources. The second morning includes concurrent sessions, with emphasis on annual and permanent crops and nitrogen planning practices. CCAs attend both days of training to receive their certifications.

Through water quality regulations adopted by the Central Valley Regional Water Board, growers are required to prepare Nitrogen Management Plans for land enrolled in the Irrigated Lands Regulatory Program. For land in areas within High Vulnerability Groundwater Areas (check with your local agricultural water quality coalition), Nitrogen Management Plans must be certified by a nitrogen management plan specialist. Growers may certify their own nitrogen management plans only after they successfully participate in a CDFA Nutrient Management Training class. FREP worked with UC Davis to develop a grower training curriculum and then awarded a grant to the Coalition for Urban and Rural Environmental Stewardship (CURES) to train CCAs to teach growers in the program. Agricultural water quality coalitions now offer the training sessions to their grower members. The grower training presentation from these sessions is linked below.