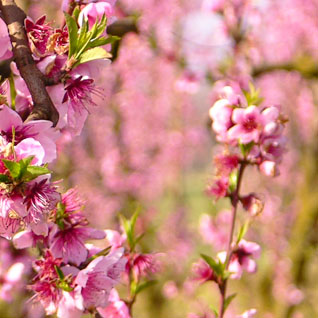 About FREP
fertilizer research and education program
1220 N Street, Sacramento, CA 95814 • 916-900-5022 • Fax: 916-900-5349 •
frep@cdfa.ca.gov
---
About FREP
FREP was established in 1990 through legislative action to provide funding for research and education regarding the agronomically safe and environmentally sound use of fertilizer in California. The program is part of the California Department of Food and Agriculture (CDFA), Division of Inspection Services, within the Feed, Fertilizer, and Livestock Drugs Regulatory Services branch.
California Food and Agriculture code (+/-)

14611. (b) In addition to the assessment provided in subdivision (a), the secretary may impose an assessment in an amount not to exceed one mill ($0.001) per dollar of sales for all sales of fertilizing materials, to provide funding for research and education regarding the use and handling of fertilizing material, including, but not limited to, support for University of California Cooperative Extension, the California resource conservation districts, other California institutions of postsecondary education, or other qualified entities to develop programs in the following areas:

Technical education for users of fertilizer materials in the development and implementation of nutrient management projects that result in more agronomically sound uses of fertilizer materials and minimize the environmental impacts of fertilizer use, including, but not limited to, nitrates in groundwater and emissions of greenhouse gases resulting from fertilizer use.
Research to improve nutrient management practices resulting in more agronomically sound uses of fertilizer materials and to minimize the environmental impacts of fertilizer use, including, but not limited to, nitrates in groundwater and emissions of greenhouse gases resulting from fertilizer use.
Education to increase awareness of more agronomically sound use of fertilizer products to reduce the environmental impacts resulting from the overuse or inefficient use of fertilizing materials.

Revised 1/2013

---



Grant Process (+/-)

FREP utilizes an annual Request for Proposals procedure. The two-phase process includes requests for concept proposals and full proposals addressing research priorities.
The program receives funds through a mill assessment, not to exceed 1 mill ($0.001) per dollar of sales of fertilizer materials. The mill assessment is paid by any fertilizer licensee who sells or distributes packaged or bulk fertilizing materials to unlicensed purchasers in California.
The Technical Advisory Subcommittee (TASC) of the Fertilizer Inspection Advisory Board reviews proposals. The TASC is comprised of technical and scientific experts.
The process also includes an independent peer review panel, consisting of subject matter experts, who review proposals and provide commentary to the TASC.






---




Fertilizer Inspection Advisory Board and Technical Advisory Subcommittee (+/-)

The Fertilizer Inspection Advisory Board (FIAB) is a statutory body that is advisory to the CDFA secretary on matters pertaining to fertilizer issues, including FREP activities. The Board consists of nine persons appointed by the secretary of agriculture, one of whom shall be a public member and eight of whom shall be licensed with CDFA to manufacture or distribute fertilizing materials, including organic inputs. The FIAB established the Technical Advisory Subcommittee (TASC) to advise the FIAB on matters related to the funding of FREP projects. The TASC serves as an expert scientific panel on matters concerning plant nutrition and on environmental effects related to fertilizing materials use. TASC assists in setting research priorities, reviews research proposals, and makes recommendations on projects for funding.

The composition of the TASC is determined by the FIAB. There should be at least nine members representing the major segments of the fertilizer industry, certified crop advisors, technical experts, farming community, public, and governmental agencies. Members have to demonstrate knowledge, technical and scientific expertise in the fields of fertilizing materials, agronomy, plant physiology, principles of experimental research, production agriculture, and environmental issues related to fertilizing materials use. One member can satisfy more than one of the criteria stated above. At minimum, one member shall be appointed from the membership of the FIAB, and one member on the TASC shall be from CDFA.

The TASC meets at least two times per year-once in spring to evaluate concept proposals and once in summer to evaluate full proposals. Additional meetings are necessary for special initiatives. Meetings typically last all day and alternate between Sacramento and other locations throughout the state. Serving on the TASC requires a time commitment in addition to participating in meetings. Members must read and critically evaluate all concept proposals (typically around 35 two-page proposals) and full proposals (typically at least ten 15-page proposals). In addition, TASC members are responsible for reviewing final research reports for FREP funded projects and may be asked to participate in conferences and special initiatives.

Upcoming TASC vacancies are announced in early summer each year. If you are interested in applying to serve on the TASC, please email your resume to FREP@cdfa.ca.gov. All resumes received are evaluated by the Fertilizer Inspection Advisory Board.




---



Research, Education, and Results
More than 25 years of FREP research projects have focused on agronomic efficiency in the management of nutrients, precision irrigation and fertigation practices, soil, crop, and fertilizer interactions.
For more information about the research priorities, see Competitive Grant Program .
FREP PROJECTS

FREP has invested over $17 million for more than 220 research and education projects. The program has focused on the following areas:

Locations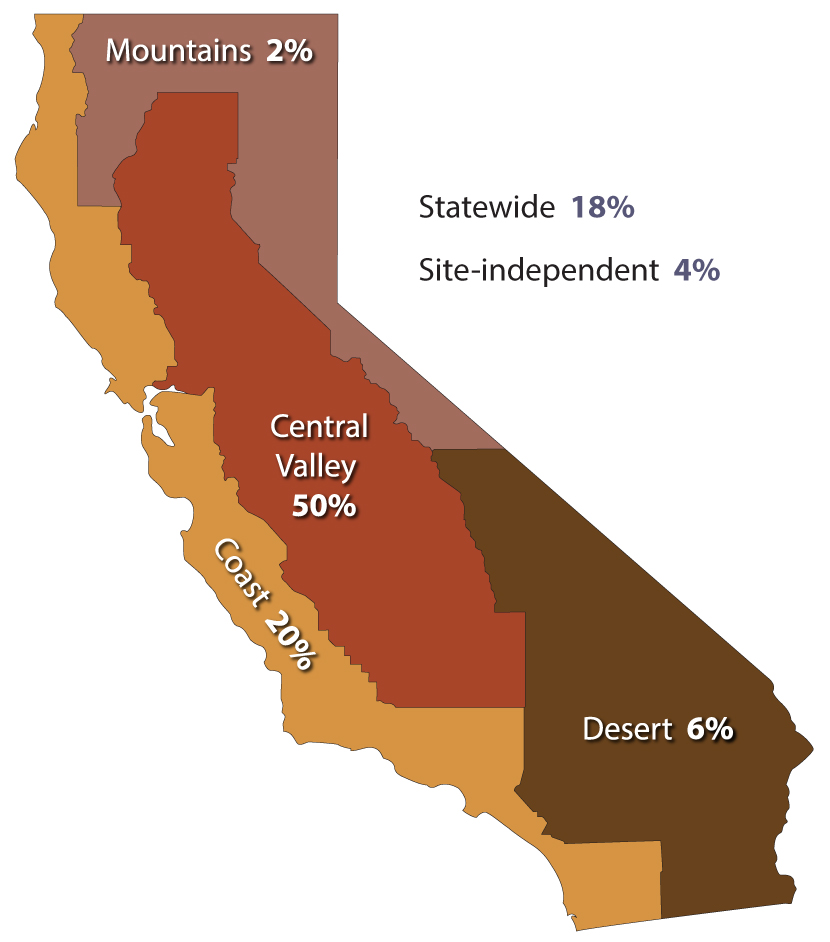 Topics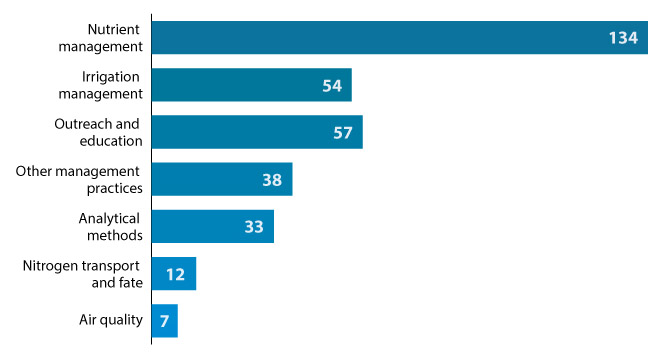 Commodities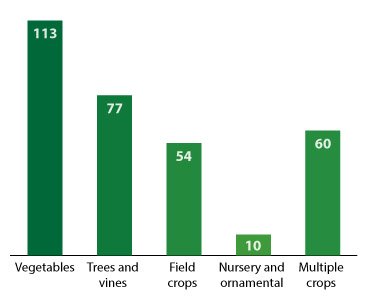 OUTCOMES: BRINGING RESEARCH INTO PRACTICE
A number of FREP projects have resulted in practical applications and guides for growers and crop consultants, including, but not limited to, nitrogen fertilization models for crops, a nitrogen and water management production guide for coastal vegetables, and best management practices for fertilizer and water use in irrigated agriculture. See a more comprehensive list of outcomes at Nutrient Management Resources.
FREP Research Database

The searchable database of FREP research provides easy access and straightforward descriptions of relevant research results for consultants, growers and crop advisors.
Crop Fertilization Guidelines

Quickly access nutrient requirements for a distinct crop in a specific region of California and obtain the proper plant nutrient fertilizer rate suggestions that will not reduce yields and will potentially help reduce fertilizer overuse.
Nitrogen Management Training Program

This unique CDFA/UCANR certification program aids technical professionals, such as certified crop advisors, in understanding and implementing nutrient management planning activities with growers.
CropManage

FREP has provided funding to University of California scientists who have developed this online database-driven tool for select crops. The tool assists growers and farm managers in determining water and nitrogen fertilizer applications on a field-by-field basis.