Rydar
Detector Dog Rydar
and Dog Handler Keri Vigil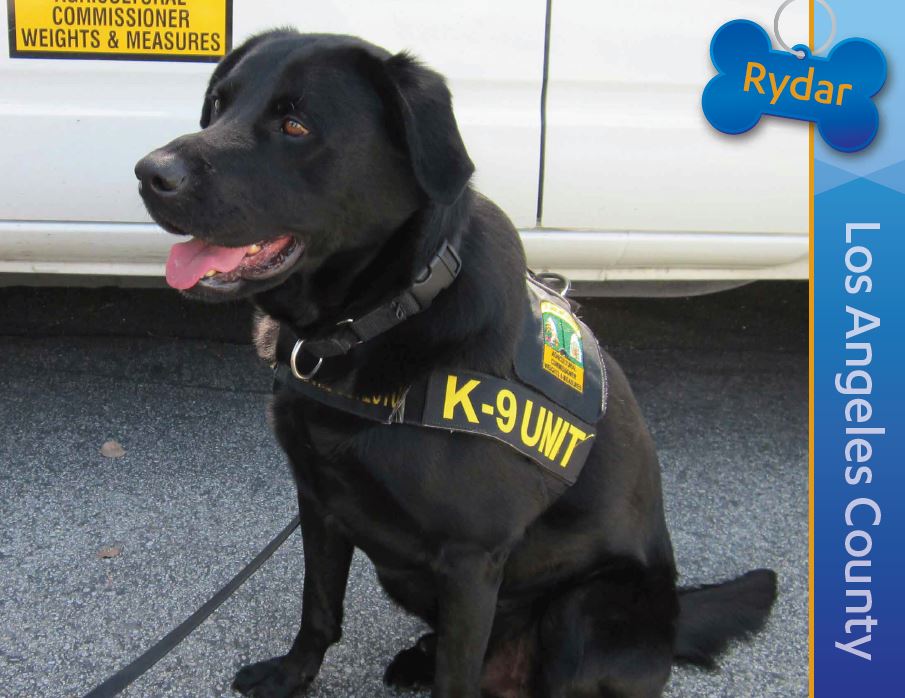 All About Rydar
BREED: Labrador Retriever
BIRTHDATE: August 2017
WEIGHT: 69 lbs
HANDLER: Keri Vigil
FAVORITE TOY: Sticks
FAVORITE PEOPLE TRICK: Giving high 5's
Rydar was a shelter rescue from Clayton County Animal Shelter in Georgia.
He was chosen and trained by the USDA National Detector Dog Training Center to sniff out unmarked parcels of plants, fruit and vegetables that could potentially harbor pests and diseases, harmful to California's Agriculture. After their certification, Rydar and his handler drove across the Country to their new work location in Los Angeles.
Rydar is a very intelligent and curious dog with a gentle disposition.