Kernul
Detector Dog Kernul
and Dog Handler Michelle King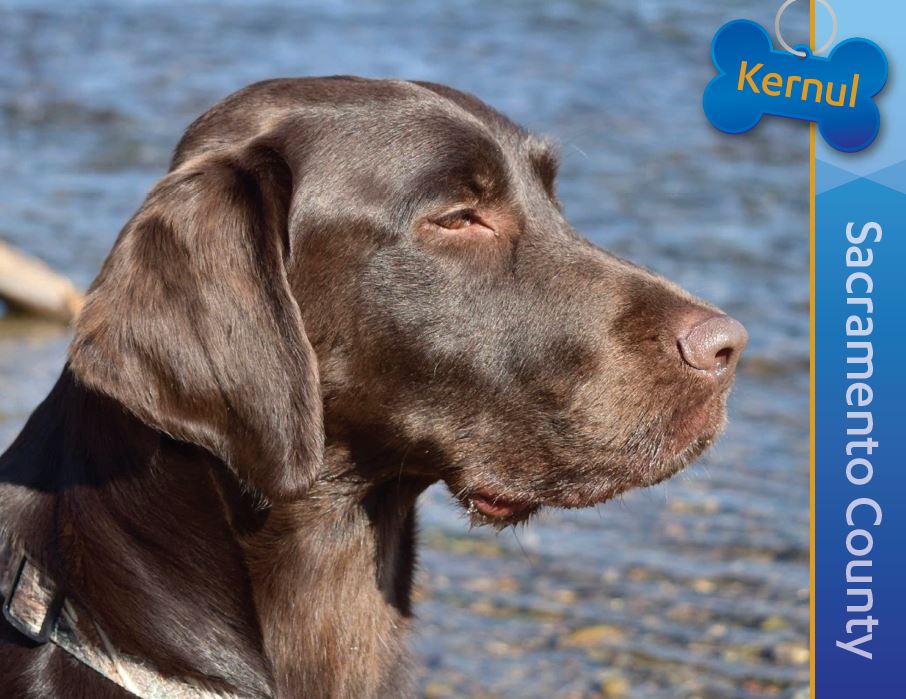 All About Kernul
BREED: Labrador Retriever
BIRTHDATE: March 10, 2016
WEIGHT: 62 lbs
HANDLER: Michelle King
FAVORITE TOY: Stuffed Lambchop
Kernul is a Chocolate Lab who was rescued from a shelter in 2018 by the USDA and brought to the National Detector Dog Training Center in Newnan, Georgia where he began his training as an Agricultural Detection K9.
Kernul helps protect California by visiting shipping terminals (FedEx, UPS, USPS, etc.), where he uses his nose to sniff out and alert on unmarked packages containing Agricultural products (flowers, produce, plants, seeds, soil, etc.).
Kernul is sensitive, very sweet, aims to please and works hard for treats. When he isn't working, he loves snuggling, swimming, jogging, and playing ball.