Doomis
Detector Dog Doomis
and Dog Handler Chris Tyler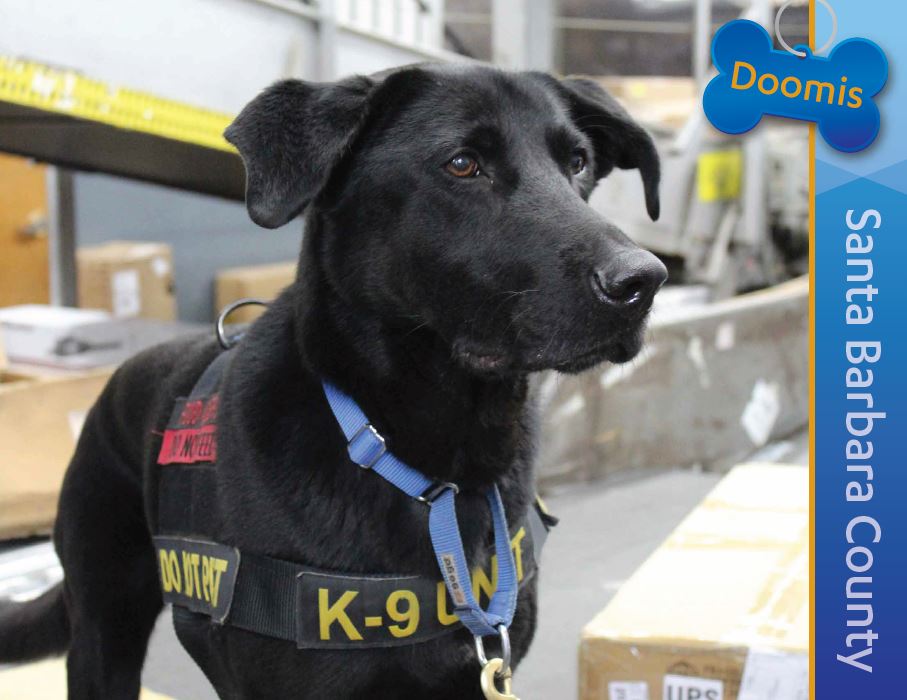 All About Doomis
BREED: German Shepherd / Labrador Retriever Mix
BIRTHDATE: December 2013
WEIGHT: 70 lbs.
HANDLER: Chris Tyler
FAVORITE TOY(S): Tennis balls and squeaky toys
FAVORITE TREAT: Freeze dried chicken breast, but he isn't picky about treats
Doomis was picked up as a stray by Animal Control in Barrow County, Georgia. He was rescued by the USDA and trained to become an Agricultural Detector Dog. In August 2015, Doomis was partnered with handler Chris Tyler from Santa Barbara County.
There are two sides to Doomis. When working at the postal carriers, he is a true working dog with a strong work ethic and endless stamina. When he isn't working, Doomis is a happy dog with a silly sense of humor, who loves belly rubs, long walks, and fetching tennis balls thrown with a chuckit!
---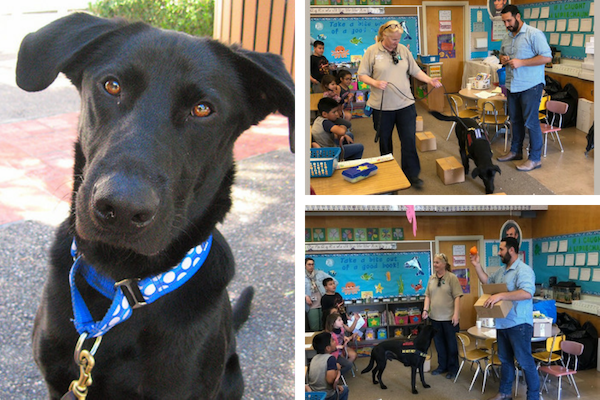 ---
Agriculture detection dogs detect fruits, vegetables and other prohibited items that may carry pests or plant diseases that could possibly harm crops in California.
Source: Santa Maria Times
---
Doomis the Pest Detection Dog (Source: Santa Maria Sun on Vimeo)
With the help of handler Chris Tyler, Doomis identifies a parcel carrying plant product out of a lineup of boxes at the Santa Barbara County Fair. Read article below.