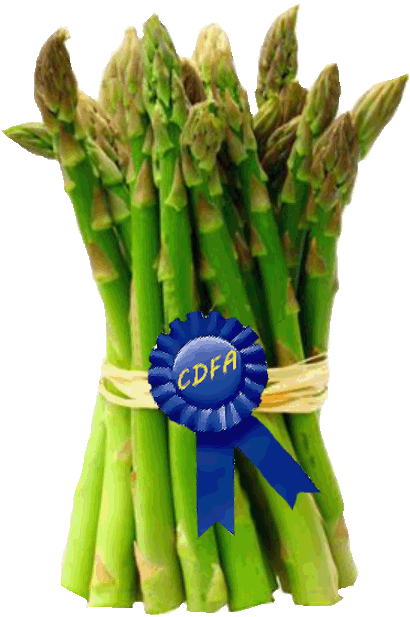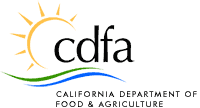 Kids Connect
with
California AG
Want to know about California grown Asparagus?
Test your knowledge on asparagus!
Want to know more about plants and bugs in California?
Explore information about California's Agriculture & CDFA
CDFA Resources
News Release: California Agriculture Receives More Than $18 Million in Federal Specialty Crop Grant Funds... (more)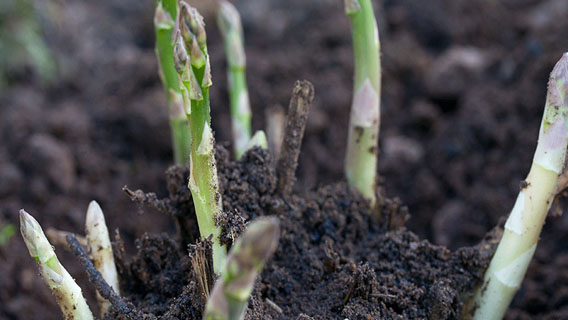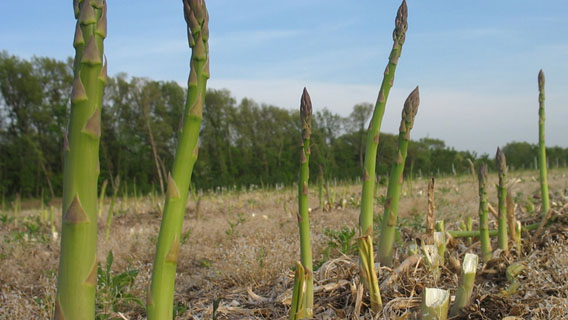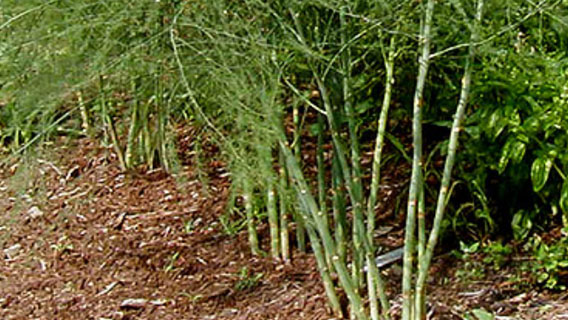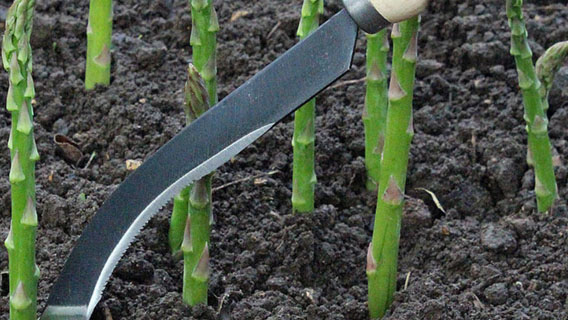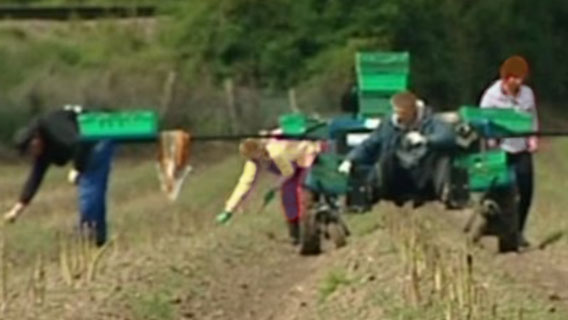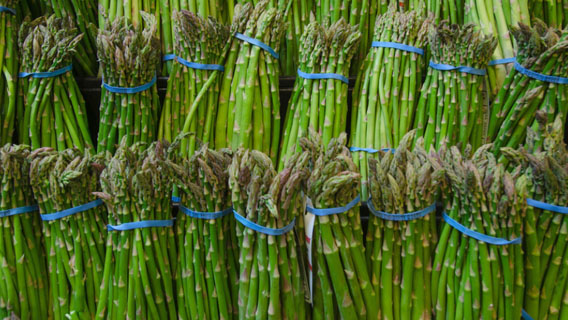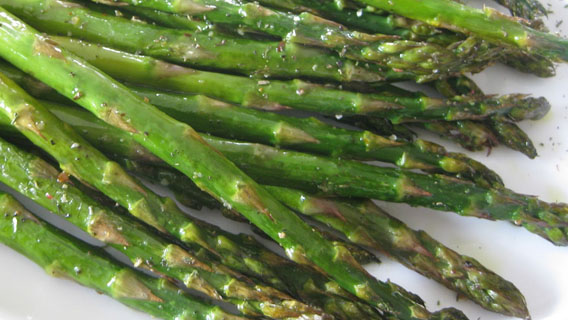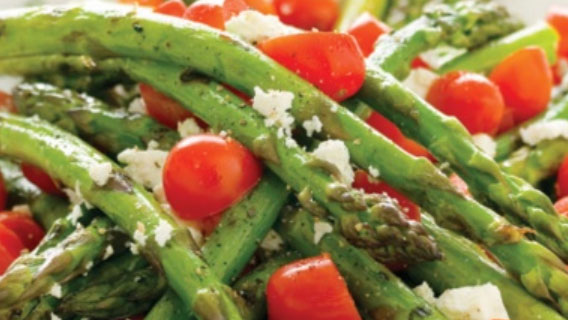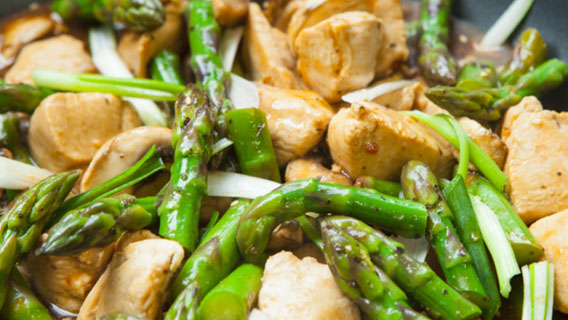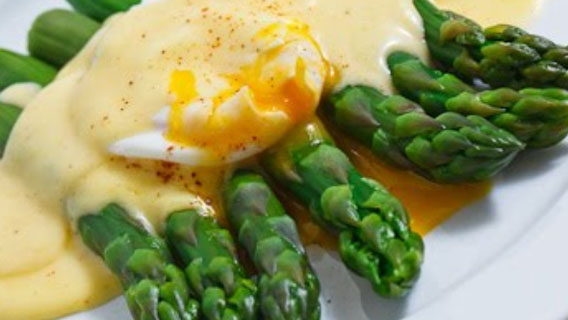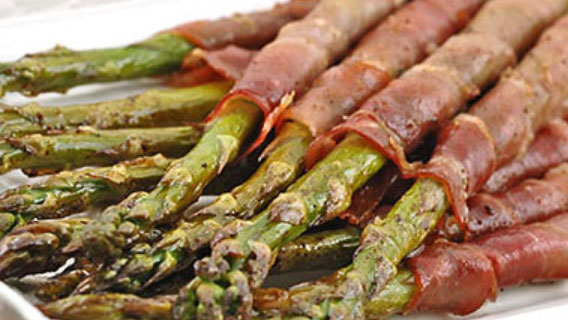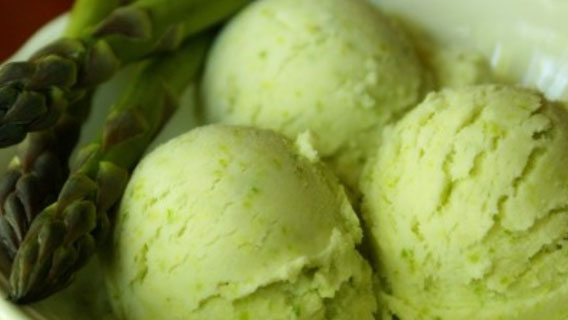 April showers bring May flowers. In California, April also brings the asparagus season. California produces over 70% of the asparagus consumed in the US. Besides California, the other top asparagus growing states are Washington and Michigan. In 2014, 74.3 million pounds of asparagus were produced in the United States. That is a lot of asparagus!
In the past few years, due to the drought, California hasn't been able to produce as much asparagus. However, there many farmers who have found ways to work through the drought and continue to grow asparagus.
If you have ever purchased asparagus, you might notice it costs a bit more than other vegetables. It is considered a "high-value, labor-intensive" vegetable. The higher cost is because of the harvesting process. Asparagus grows much taller into a fern like plant up into early spring. Farmers then cut the fern like part of the plant off at the level of the dirt and let it start to regrow. The newly grown stalks, the part of the plant that starts to regrow, looks more like the asparagus that is sold in stores. Harvesting asparagus is done by hand since every stalk grows at a different pace and the stalks are very fragile. Each asparagus stalk is cut when it is about 9 inches tall from the ground. The plant regrows quickly so it is harvested again often within 24 hours. As for white asparagus. It is the same vegetable. It is grown in the dark so it can't produce the chloraphyll that would make it green. This makes for a lot of hard work on those harvesting and growing asparagus. The results of all of that hard work is incredibly tasty though.
The California Department of Food Agriculture helps to support asparagus production. The Marketing Branch assures the fair, practical and sound operation of the California Asparagus Commission. The Certified Farmer's Market Program ensures that the asparagus sold at local farmer's markets in California meet the hightest standards.
This spring, take some time to enjoy California grown asparagus!
Kids CDFA TV
A helpful video with a great idea about snack boxes hosted by USDA's ChooseMyPlate.com...(0:55)
Saving Water
For Students