One Health Resources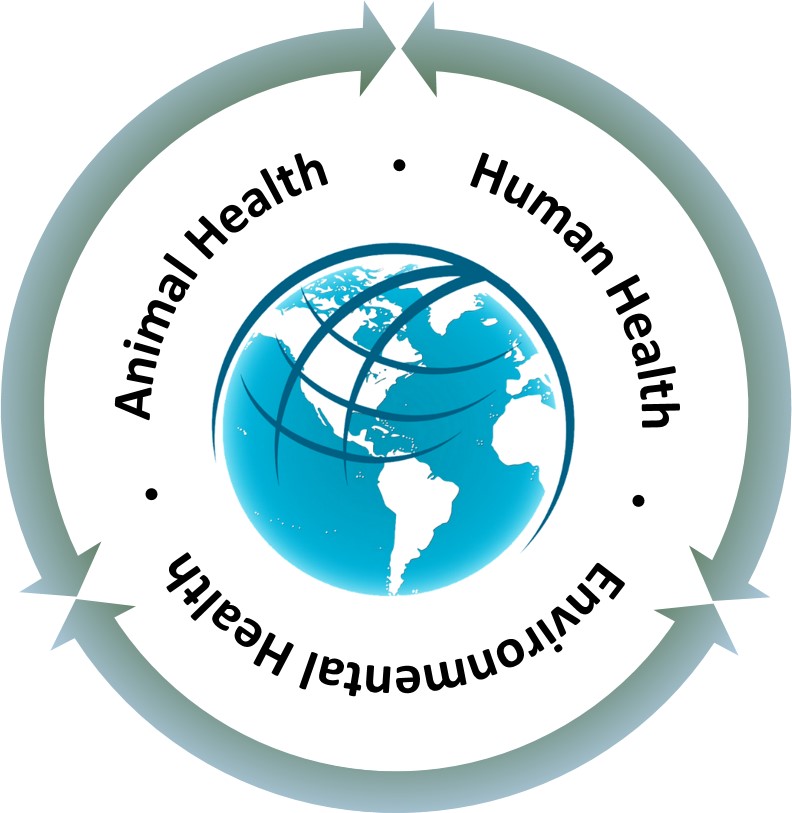 One Health
---
One Health is a concept that recognizes human, animal and environmental health are closely linked – improvements and advances, as well as adverse impacts, are not often isolated or exclusive. As globalization narrows the distance between countries, the human population continues growing, and large scale environmental changes pose novel challenges, the relationship between humans, animals, and the environment becomes more apparent. To best address the issues that arise, including emerging and zoonotic diseases, food insecurity, natural disasters and changes in climate, all three components should be considered in an interdisciplinary, cooperative approach. This perspective has been recognized and supported by international organizations like the World Organization for Animal Health (OIE), national agencies like the United States Department of Agriculture (USDA) and Centers for Disease Control and Prevention (CDC), and local institutions like the University of California, as well as individuals in numerous fields.
The Animal Health and Food Safety Services Division supports the One Health concept and is committed to collaborating with our local and national partners to protect California's livestock and public health, ensure a safe, wholesome food supply, and enhance stewardship of the environment.
---
Zoonotic Diseases
Zoonoses are diseases and infections that are naturally transmitted between animals and humans. At least 60% of all human pathogens are zoonotic, as well as 75% of recent emerging infectious diseases affecting humans. Pathogens may be bacteria, viruses, fungi, or parasites, and can spread by contact with animals or contaminated environment/objects, by insect or arthropod vectors, or through food.
---
Agriculture and the Environment
---
Antimicrobial Use and Stewardship (AUS)
---
Natural Disasters and Other Hazards