Plans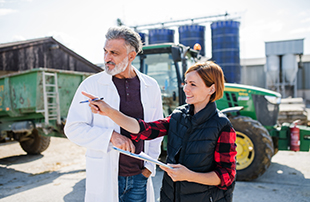 Each year, natural disasters in California disrupt thousands of lives. When faced with a disaster, having a plan and being prepared is the best defense for California's communities and families. In the event of a catastrophic disaster, outside assistance may not be immediately available. Therefore, it is imperative animal owners be prepared and include animals in the family emergency plan especially when you may be required by local government officials to evacuate.
The following links include resources for local government emergency management, non-governmental organizations, private sector industry, and animal owners about what to do before, during and after a disaster. The information is intended to assist in preparedness and response planning for animals in disasters. The information is not a substitute for local government emergency preparedness activities and is not intended to replace existing emergency operations plans, procedures, or guidelines. It is consistent with the doctrine, concepts, principles, terminology, and organizational processes in accordance with the Standardized Emergency Management System (SEMS), National Incident Management System (NIMS), the California Emergency Support Function (CA-ESF) 11 Annex to the California State Emergency Plan.

Contact Us

CDFA Animal Health and Food Safety Services,
Animal Health Branch

1220 N Street

Sacramento, California 95814

Phone:

916-900-5002

Fax: 916-900-5333

Email:

CDFA.AHB_Cares_Program@cdfa.ca.gov

Our offices are open 8:00 AM to

5:00 PM Pacific Time.