Internship Program
CDFA Internship Program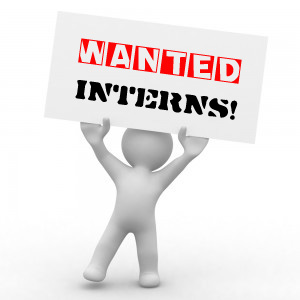 Agriculture is a major industry for the Golden State. With 80,500 farms and ranches, California agriculture is a $44.7 billion dollar industry that generates at least $100 billion in related economic activity. The California Department of Food and Agriculture's (CDFA) mission is, "to serve the citizens of California by promoting and protecting a safe, healthy food supply, and enhancing local and global agricultural trade, through efficient management, innovation, and sound science, with a commitment to environmental stewardship."
In 1919, the California Legislature created a single department responsible for protecting and promoting agriculture. CDFA is now organized into six divisions and operates at more than 100 locations throughout the state. These divisions provide valuable services to producers, merchants, and the public. Many of them are conducted in partnership with local county offices of the agricultural commissioners and sealers.
CDFA strives to support innovation and agricultural diversity. One way to support these efforts is through working with future generations of agriculturalists. The CDFA Internship Program is designed for college students of all majors and backgrounds who have an interest in agriculture, California government, and public service. Internships are for students looking to gain a better understanding of California agriculture, as well as the role CDFA has among the state's agricultural systems. Internships are available in a variety of divisions within CDFA.
Internships are available to students year round and generally last 10-16 weeks. Students should be available for at least 8 — 10 hours per week, up to 30 hours per week, depending on the internship offered.
Prerequisites may include:
Good academic standing
At least 18 years of age
What Interns Are Saying
I just wanted to send a quick email to once again say thank you for the internship opportunity over the summer of 2015. I had no idea how much information I had learned from my internship would be invaluable in the classroom. The first-hand experiences and skills I gained during my internship have played such an important role in the classroom! I wanted to express my gratitude to you as I would not be where I am without this amazing opportunity. Please tell everyone I said hello and I hope everyone is doing well!
Nicole Nelsen
Master of Public Health-Veterinary Public Health Candidate
The Ohio State University
Areas of Interest
Administrative Services
Administrative Services is responsible for planning, organizing, directing, and controlling activities related to fiscal management, personnel, labor relations, budgets, general business services, contract management, and health and safety.
Animal Health and Food Safety Services protects the safety and security of meat, poultry, dairy products, and other foods of animal origin; public and animal health through the prevention, detection, and eradication of livestock and poultry diseases and dairy contamination incidents; and cattle owners against loss of animals by theft, straying, or misappropriation through ongoing inspections and investigative services.
For information about Animal Health and Food Safety Services contact:
Samuel Mercado
(916) 900-5021
Samuel.Mercado@cdfa.ca.gov
CalCannabis Cultivation Licensing Division (CalCannabis) ensures public safety and environmental protection by licensing and regulating commercial cannabis cultivators in California. CalCannabis also manages the state's track-and-trace system, which tracks all commercial cannabis and cannabis products —from cultivation to sale. CalCannabis is organized into two branches: Licensing Branch and Compliance and Enforcement Branch.
For information about CalCannabis contact:
Richard Parrotf
(916) 263-0801
Richard.Parrott@cdfa.ca.gov
Citrus Pest and Disease Prevention Division (Citrus)
Citrus Pest and Disease Prevention Division (Citrus) is responsible for detection, suppression, and eradication of Asian citrus psyllid (ACP) and Huanglongbing (HLB) throughout the State. Due to the expansions of ACP and HLB, it is imperative that ACP control and HLB eradication activities be enhanced and quarantine regulation enforcement measured. These activities are accomplished through the operation of a statewide detection trapping program, ACP and HLB surveys, emergency treatment and response, and implementation of environmental monitoring practices. The Citrus Division consults with the Primary State Scientists, global subject matter experts (Technical Working Groups), and regulatory agencies Department of Pesticide Regulation (DPR), Office of Environmental Health Hazard Assessment (OEHHA), and the California Environmental Protection Agency (CalEPA).
For information about the Citrus Division contact:
Victoria Hornbaker
(916) 403-6652
Victoria.Hornbaker@cdfa.ca.gov
The Executive Office provides oversight of the Department. Its mission is to serve the citizens of California by promoting and protecting a safe, healthy food supply, and enhancing local and global agricultural trade, through efficient management, innovation, and sound science, with a commitment to environmental stewardship.
For information about the Executive Office contact:
Josh Eddy
(916) 654-0462
jeddy@cdfa.ca.gov
Inspection Services provides professional services that support and contribute to a safe, abundant, quality food supply; environmentally sound agriculture practices; and an equitable marketplace for California agriculture.
For information about Inspection Services contact:
Cecilia Baumann
(916) 900-5197
Cecilia.baumann@cdfa.ca.gov
Marketing Services assists in the promotion and administrative oversight of agriculture marketing programs in order to promote California agriculture products. Marketing Services also administers the Fairs and Expositions Branch which is in charge of providing policy oversight of the network of California fairs, ensuring the best use of available funding, and providing other consultative services.
For information about the Marketing Services Division contact:
Kathy Diaz-Cretu
(916) 900-5011
Kathy.Diaz@cdfa.ca.gov
Measurement Standards is responsible for the enforcement of California weights and measures laws and regulations. The Division's activities are designed to ensure the accuracy of commercial weighing and measuring devices; verify the quantity of both bulk and packaged commodities; and enforce the quality, advertising, and labeling standards for products.
For information about Measurement Standards contact:
Rebecca Bland
(916) 229-3042
rebecca.bland@cdfa.ca.gov
Pierce's Disease Control Program is responsible for minimizing the impact of the Pierce's Disease/Glassy-wing sharpshooter pest-disease complex and its vectors in California.
For information about the Pierce's Disease Control Program contact:
Craig Hanes
(916) 900-5244
craig.hanes@cdfa.ca.gov
Plant Health and Pest Prevention Services protects California's food supply from the devastating impact of exotic pests; environment and natural resources from direct pest impacts and increased pesticide use; public from pests that pose human health threats; and position in the global economy.
For information about Plant Health and Pest Prevention Services contact:
David Pegos
(916) 654-0317
david.pegos@cdfa.ca.gov
Contact Us

For General Questions
Department of Food and Agriculture Human Resources Branch
1220 N Street, Room 242
Sacramento, CA 95814

Phone: (916) 654-0790