Disaster Preparedness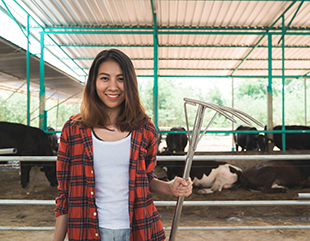 Disaster preparedness is essential for protecting animal health and welfare during emergencies. This page provides resource links to help communities and emergency management planners adopt and practice the Whole Community approach. The Whole Community approach to emergency management engages business, government, and nonprofit sectors to integrate the needs, capabilities, and resources of the community. The goal of the collaboration is to build and strengthen partnerships, empower local action, highlight community work through shared best practices and resources. Although animal owners are ultimately responsible for their animals, government and volunteer organizations may need to support animal owners based on the scale of the disaster. We are all in this together to ensure California's readiness and resilience.

Contact Us

CDFA Animal Health and Food Safety Services,
Animal Health Branch

1220 N Street

Sacramento, California 95814

Phone:

916-900-5002

Fax: 916-900-5333

Email:

CDFA.AHB_Cares_Program@cdfa.ca.gov

Our offices are open 8:00 AM to

5:00 PM Pacific Time.