Research
Pierce's Disease Research Symposium Proceedings
Beginning in 2001 the PDCP has organized 15 research symposia focused on Pierce's disease, its vectors, and (beginning in 2015) other pests and diseases of winegrapes. Approximately 85 people attend these meetings to share information and learn more about the research progress being made on these serious pests and diseases. A collection of year-end progress reports, known as the "Proceedings," is prepared each year and distributed at the Symposium. A similar document is prepared in years when a Symposium is not held. These documents are available below.
2019 Research Progress Reports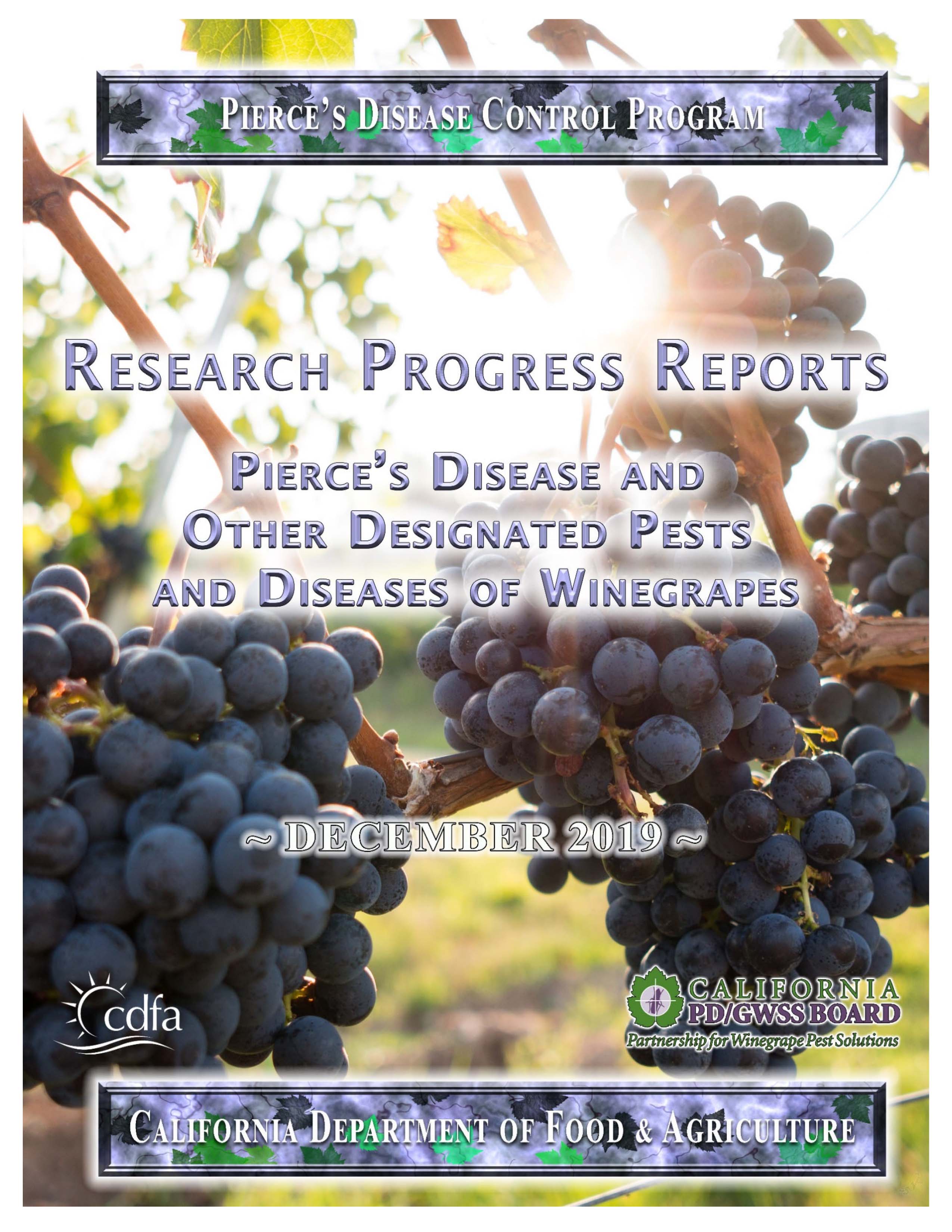 Previous Years Reports
Full Set of the Proceedings
Please select this file to view and search all editions of the Proceedings simultaneously (123 megabytes).