Hierarchy
Minimize Food Waste
The U.S. Environmental Protection Agency (EPA) Food Recovery Hierarchy prioritizes actions organizations can take to prevent and divert wasted food.
The top levels of the hierarchy are the best ways to prevent and divert wasted food because they create the most benefits for the environment, society and the economy.
Food Recovery Hierarchy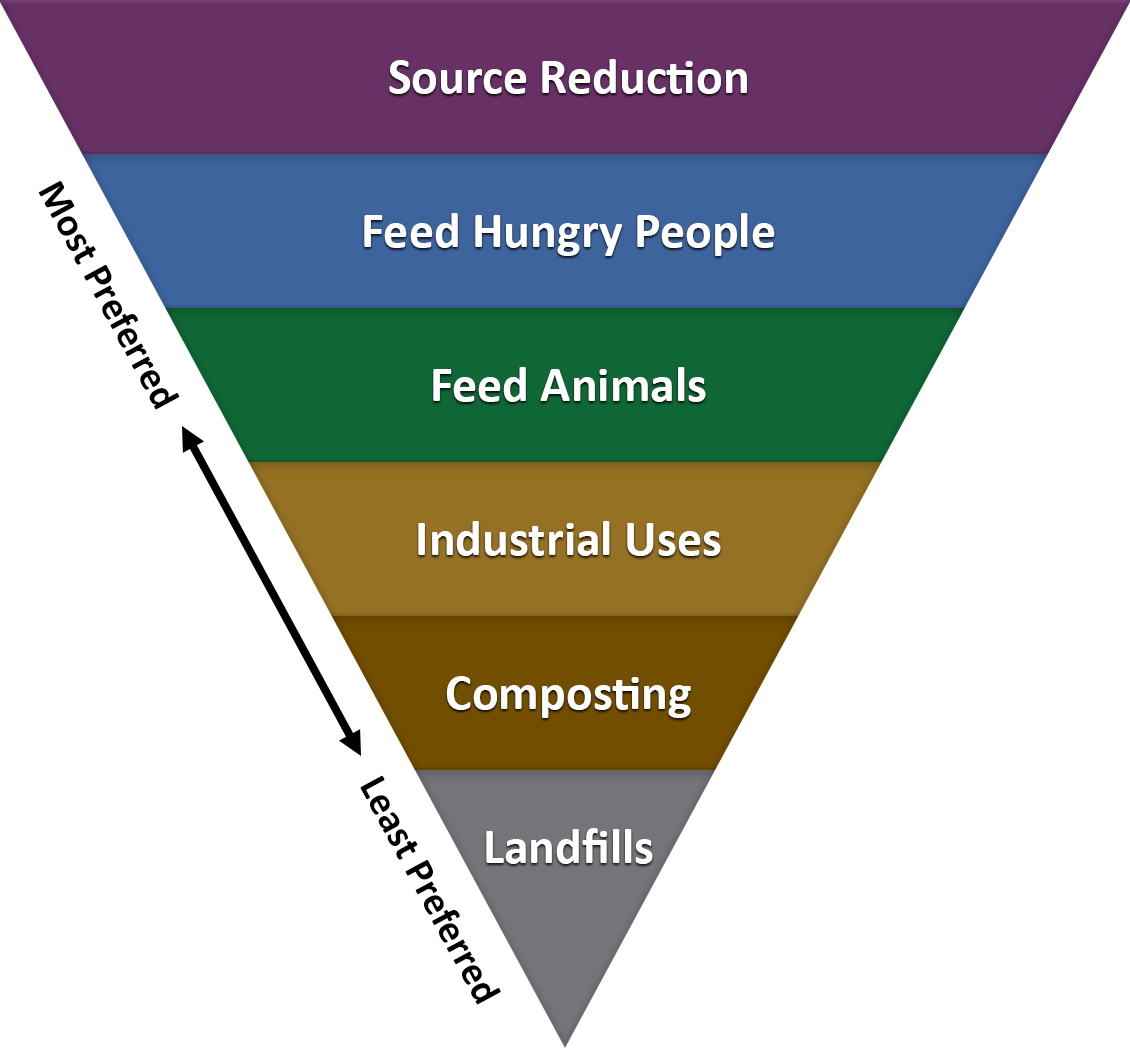 In California, we work hard to make sure that every ounce of our state's precious resources are carefully managed in order to minimize food waste. Whether oranges are made into orange juice and the leftover pulp is upcycled to animal feed, or a farmer is making a generous contribution to their local food bank, our programs help ensure that we maximize feeding people and minimize food waste in this truly golden state.
The California Department of Food and Agriculture has key programs in place that address Tiers 2, 3, 4 and 5 within the hierarchy.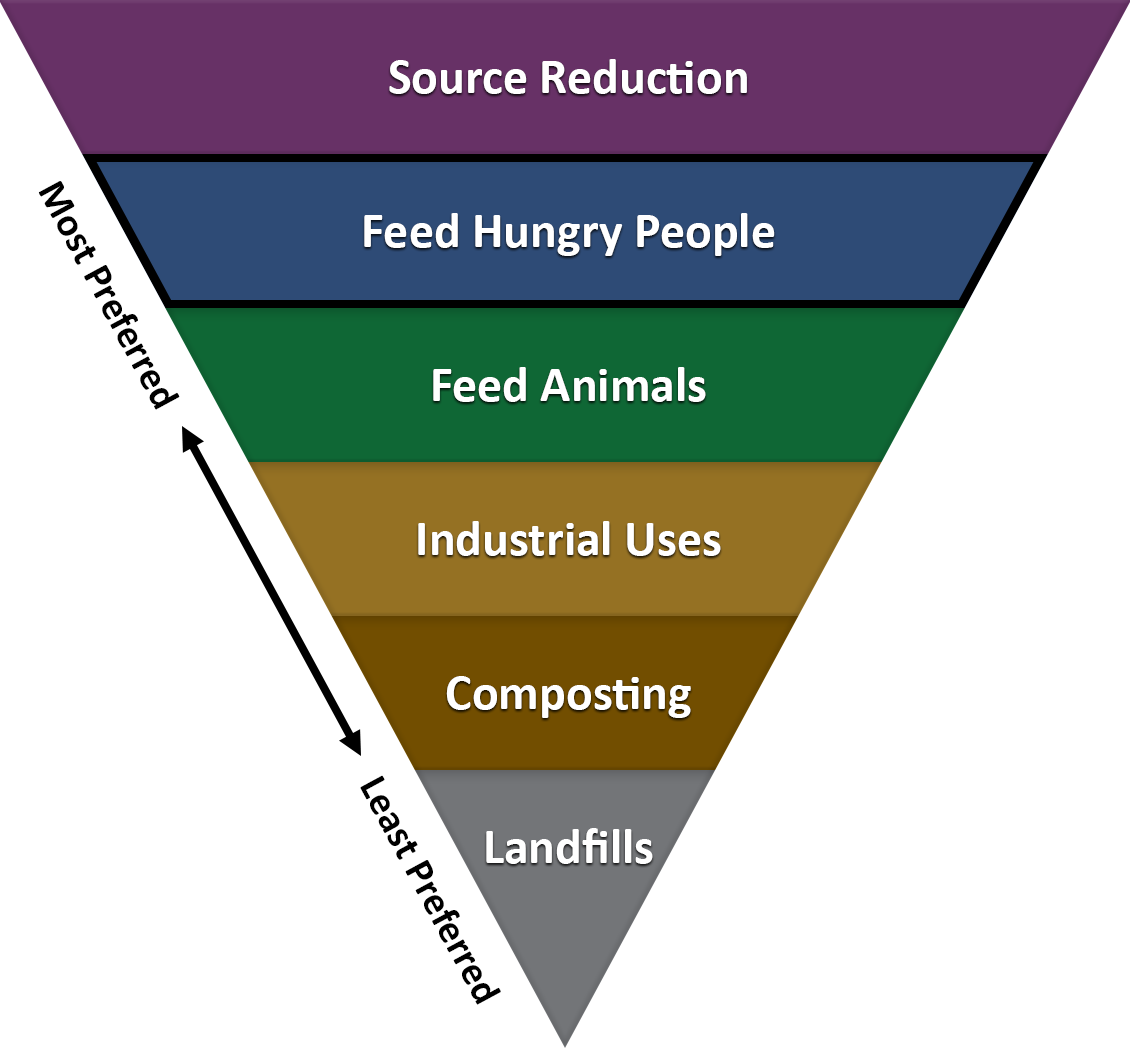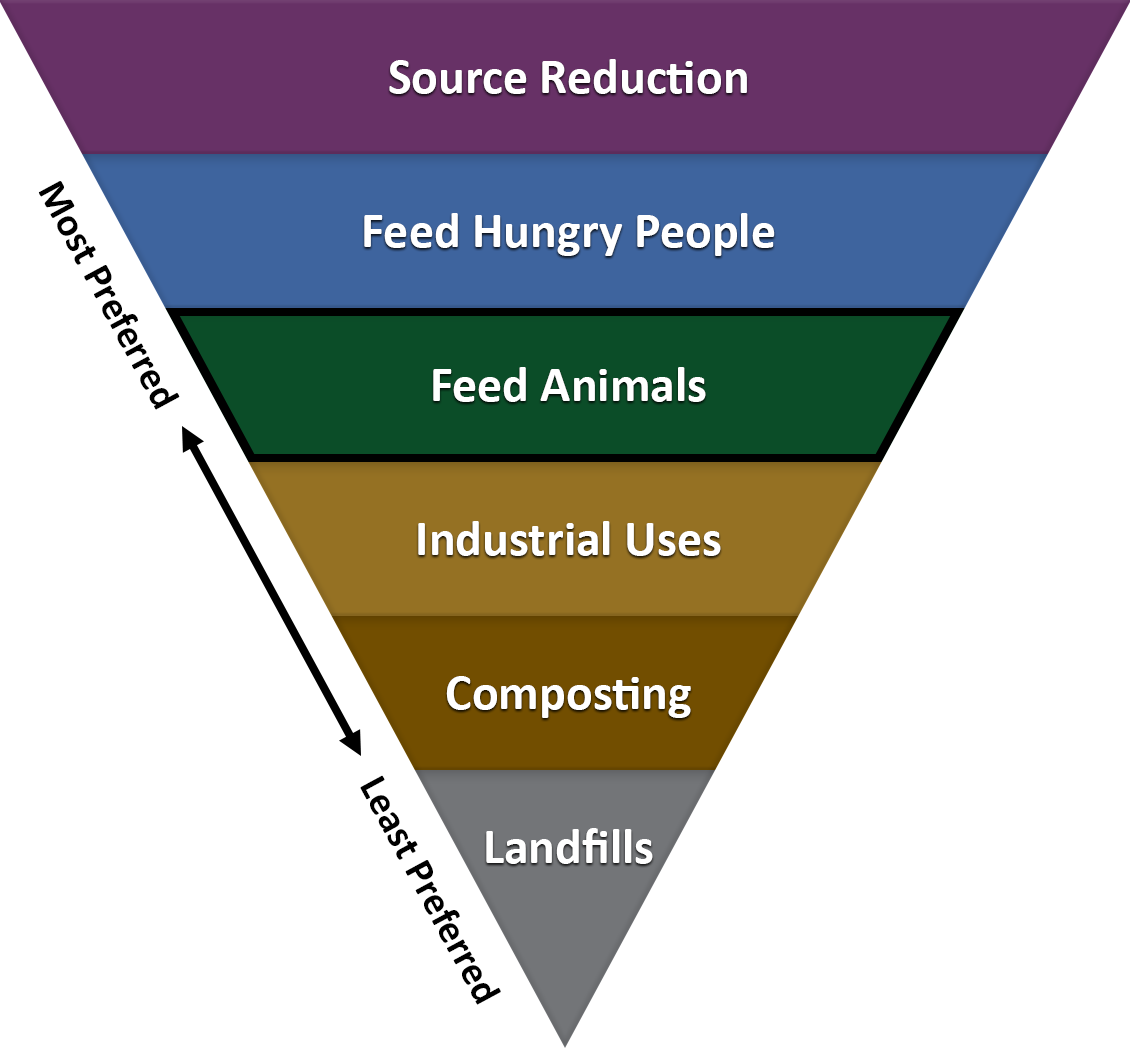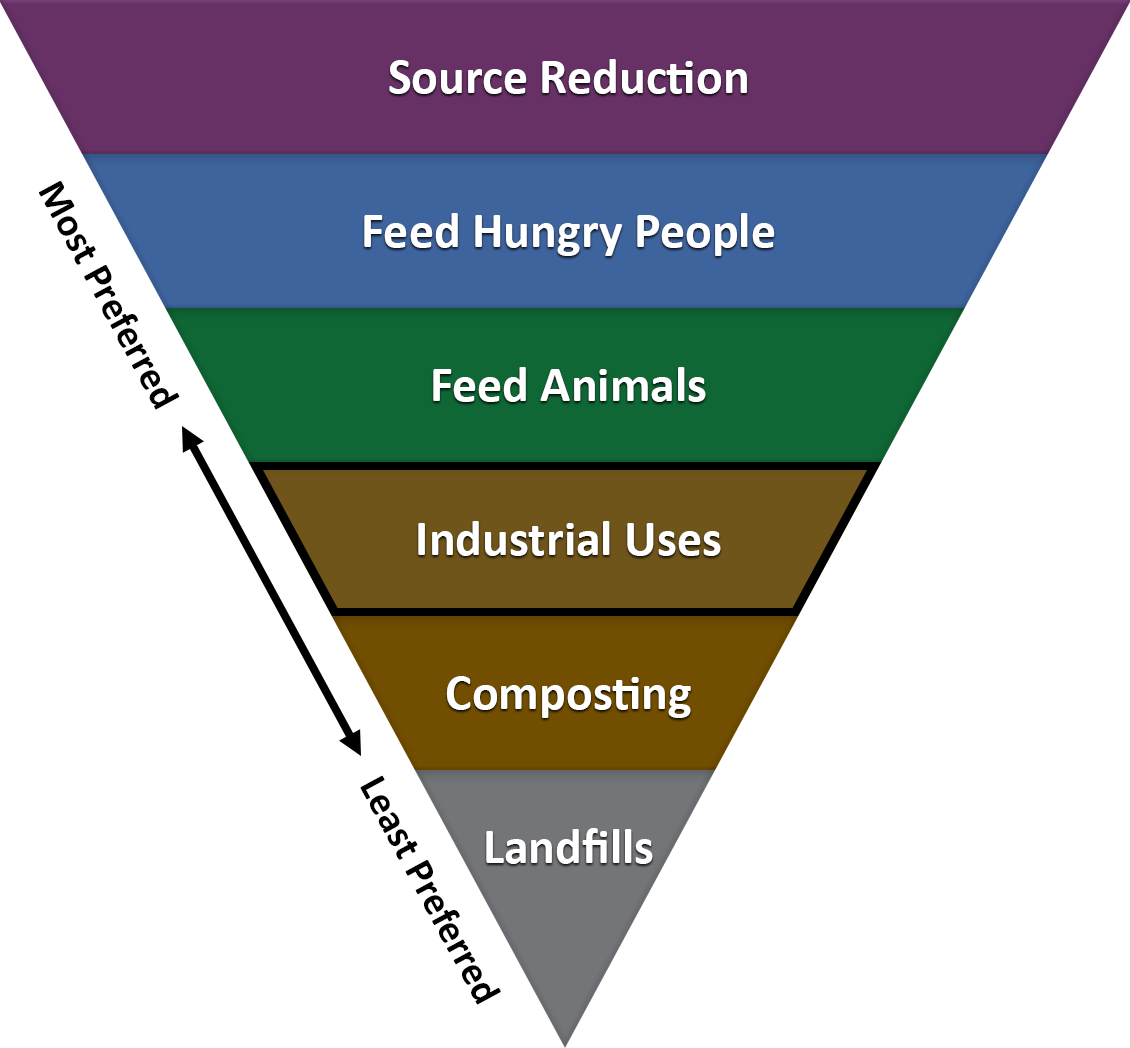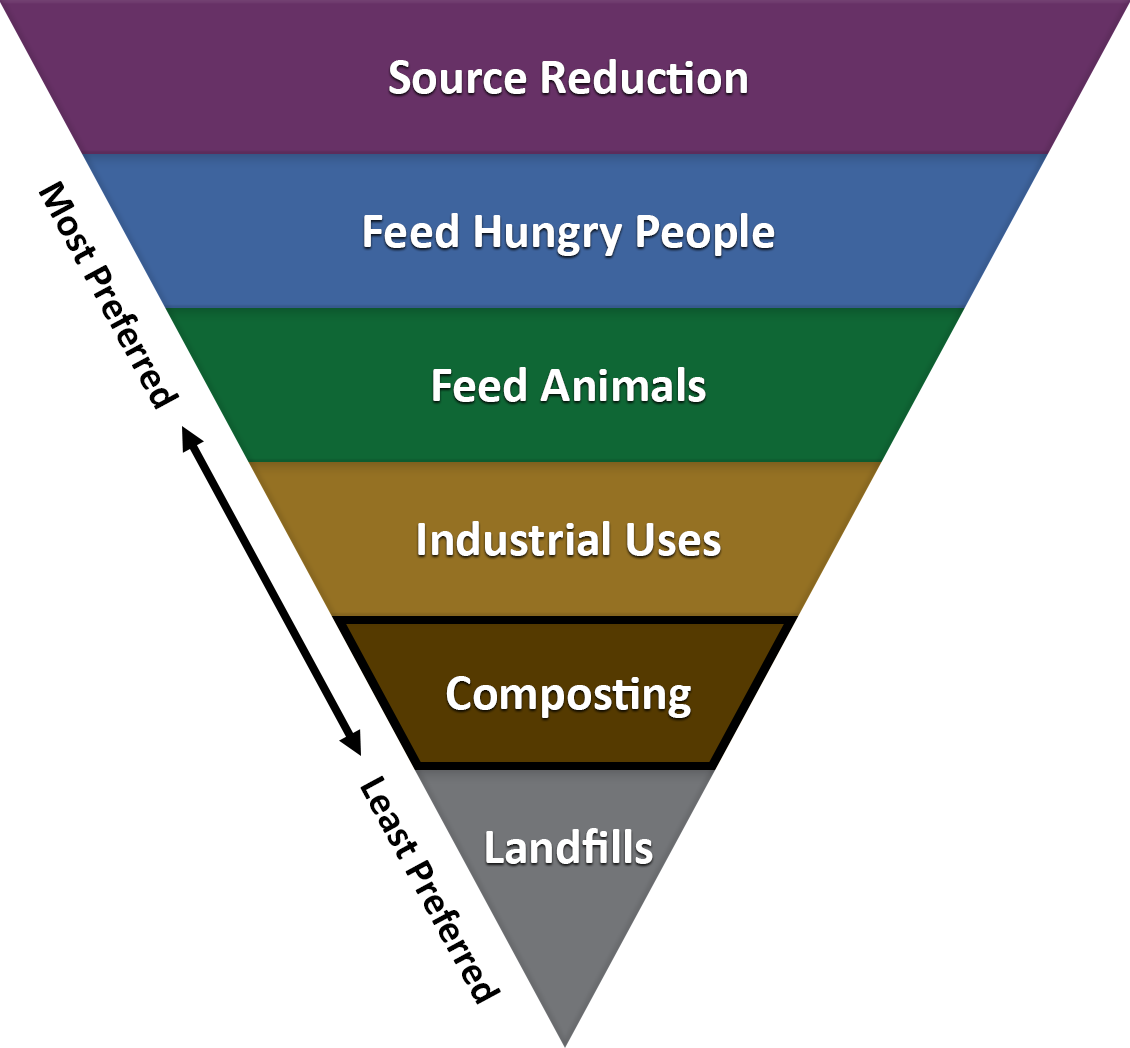 ---
(*Figures mentioned in this video may have changed since the video was created in 2020. Please double-check the cited sources for accuracy.)

Click to enlarge