California & Denmark & Netherlands Webinar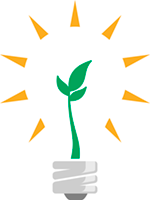 California - Denmark - Netherlands Webinar:
Dairy Methane Reduction Technologies
Tuesday, April 21, 2019, 8:30 AM - 10:00 AM PDT
Agenda & Speakers
This webinar between the State of California and Governments of Denmark and the Netherlands will focus on climate warming greenhouse gases from the dairy animal agriculture sectors and new technologies to mitigate those emissions. The State of California, Denmark and the Netherlands are all interested in, and actively working to, reduce and capture methane gas from dairy operations and utilize that gas as a renewable energy source. There are many different new and existing technologies that are being utilized to reduce methane gas emissions and to capture and use dairy biogas. However, there are few places where this information can be shared broadly. This webinar will establish a platform for information sharing on new technologies to reduce emissions and capture and utilize methane. This joint webinar, between the State of California and Governments of Denmark and the Netherlands, will also highlight recent policy efforts to utilize dairy methane as a renewable natural gas and energy source.
Webinar Moderator
Dr. Karin Louzada - Sr. Advisor for Innovation, Technology and Science Netherlands Innovation Network, Consulate General of the Netherlands in San Francisco
Overview of countries dairy sector and policy efforts in the respective regions

Netherland Government –

Leo Oprel, Senior Policy Advisor. Netherlands Ministry of Agriculture.

Denmark Government –

Chris Voell, Head of Waste, Recycling and Biogas Advisory. The Trade Council of North America. Danish Ministry of Foreign Affairs

CDFA Government –

Dr. Geetika Joshi, Senior Environmental Scientist Supervisor. California Department of Food and Agriculture

Range of existing and new technologies in respective regions

Netherlands

Kees de Koning. Manager. Dairy Campus of Wageningen University and Research

Denmark

Claus Mortensen, Site Manager. Agro Business Park

California – California Government or designee – TBD

Mark Stoermann, Chief Operating Officer. Newtrient.
Questions from audience