Surveys and Studies
Surveys and Studies is the section of AUS that helps the program to better understand antimicrobial usage and resistance actually occurring in California's livestock. To accomplish this, Surveys and Studies conducts confidential and voluntary surveys and gathers biological samples for resistance testing. By participating in these surveys, California livestock producers and veterinarians have the opportunity to show the real picture of the industry and effect positive change. And rest assured, all individual survey responses provided to AUS Surveys and Studies is held confidential by state law.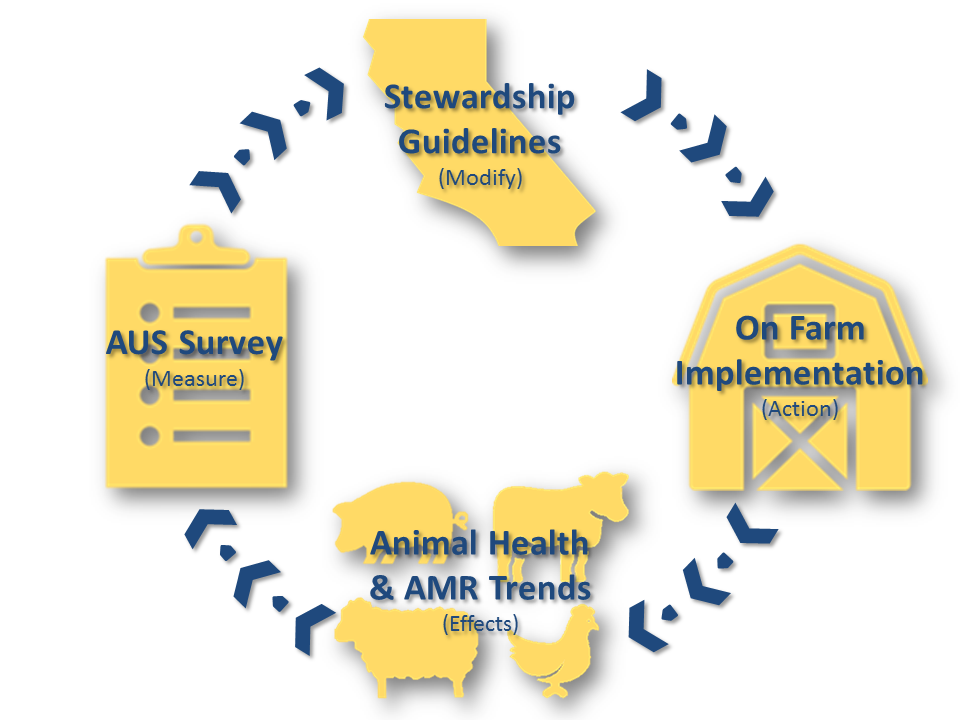 CDFA's 2016 Cow-Calf California Antimicrobial Use and Stewardship Survey was mailed out to cow-calf producers this October. This survey asks about antibiotic use and animal health on California-based cow-calf operations during 2016. Although this survey is voluntary, participation across the state is crucial so that the work AUS does is reflective of current usage and animal health trends in California livestock. We want to hear from all California cow-calf producers, regardless of if you regularly use antibiotics or the size of your operation!

This is not an online survey, however AUS can mail a copy to you. AUS provides a pre-paid return mailer with each survey so that you can anonymously mail your responses back to us. All survey information received by AUS is held confidential by law. If you think you should have received the survey but did not, or have any other questions, please call us at (916) 576-0300. Thank you!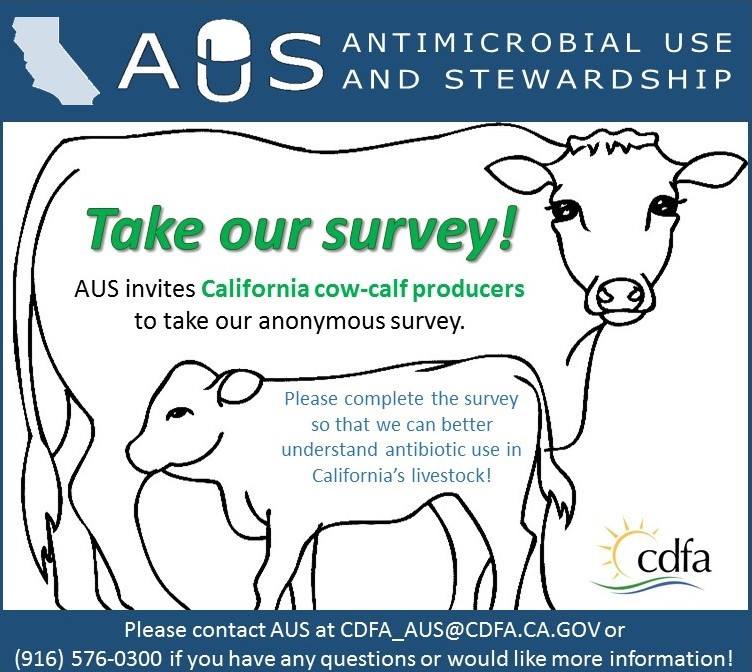 ---