Facilities
Biological Control Program: Facilities
---
Meadowview Office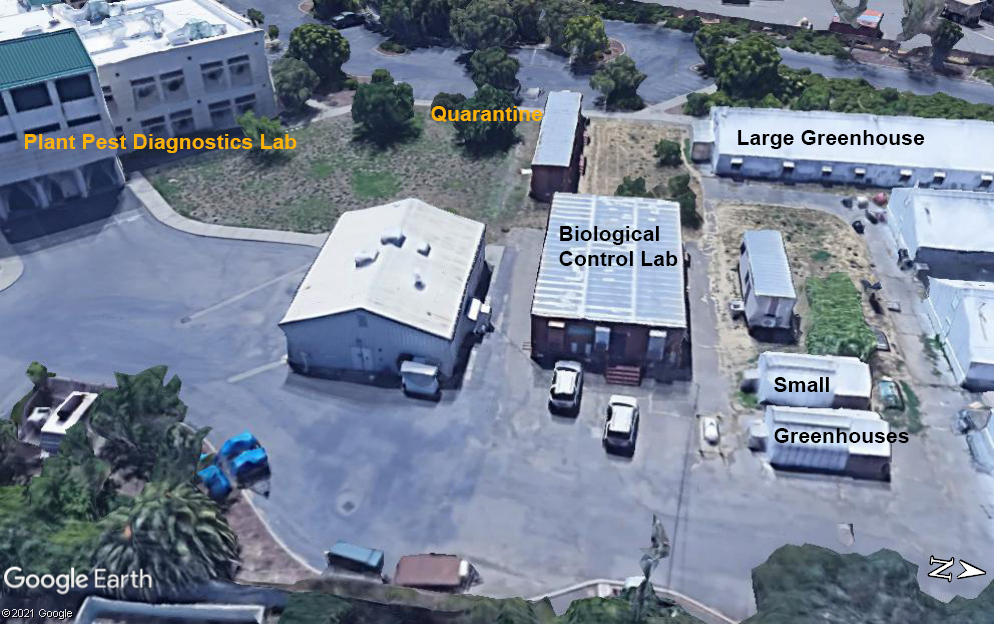 The Meadowview facility has a 1,200 square foot greenhouse with state of the art climate controls. Several biocontrol agents have been reared in this house and in two small, adjacent greenhouses. Facilities also consist of a triple-wide mobile modular laboratory and a single-wide USDA approved quarantine laboratory. The State's Plant Pest Diagnostics Laboratory is next to our facilities and provides traditional and molecular systematics support.
---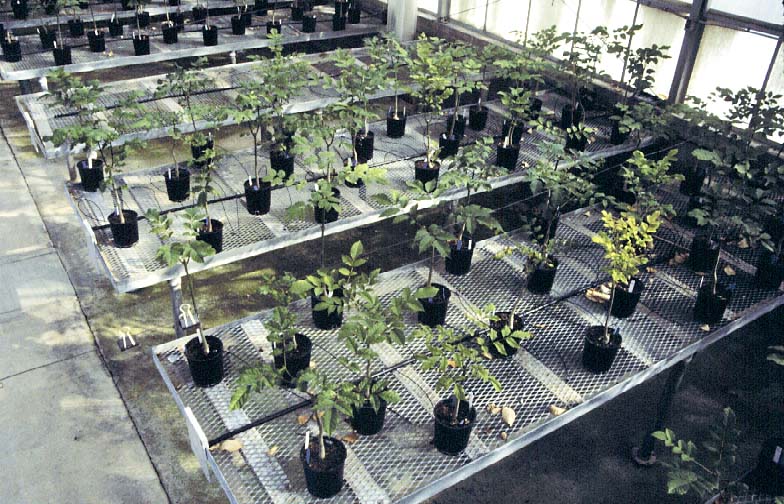 The greenhouse has state of the art climate controls in addition to two 12'X10' self contained greehouses and breezeways. Mass rearing of beneficials, maintenance cultures of host insects, and numerous research studies can be observed in our glasshouses, laboratory, and quarantine space. Inside the large greenhouse are tables with dripline support water for potted plants.
---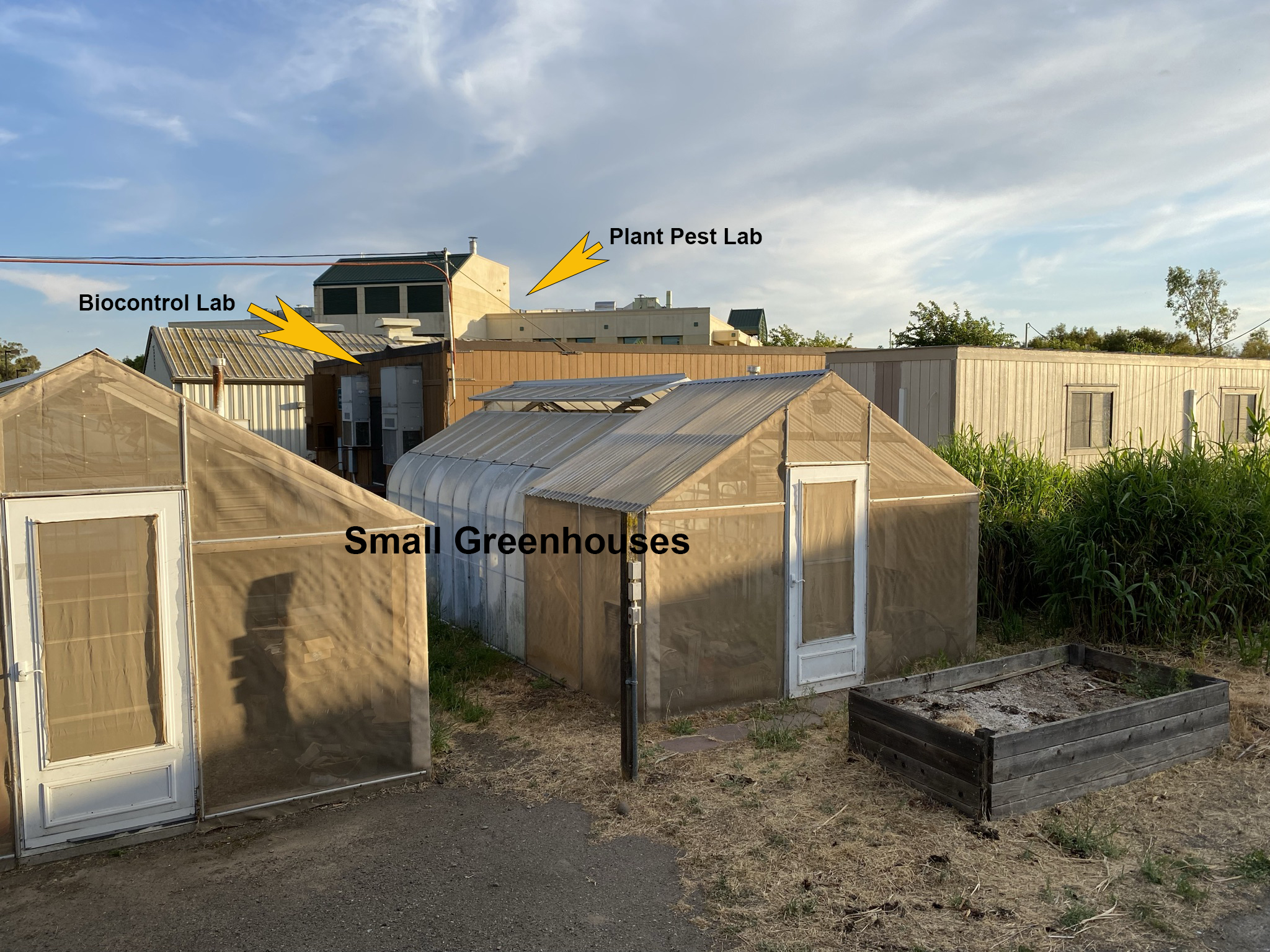 In the foreground are the two adjacent small greenhouses. . The top of the Program's laboratory space can be seen behind them. Behind the laboratory space is the State's Plant Pest Diagnostics Lab.
---