California Agriculture Special Interest License Plates
2022 CalAgPlate Grant Program
Alert: Possible Scam:

CDFA Grant Notifications Requesting Payment in Exchange for Grant Awards.

CDFA has been made aware of numerous scams soliciting payment from applicants to award grants. CDFA does not charge fees for application or administration of grants and awards are never made based on payments from applicants. If you believe you may be a victim of this effort, you are encouraged to contact your local law enforcement (Police or Sheriff's Department).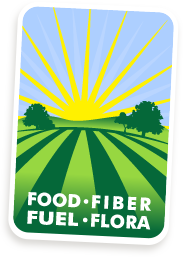 The California Department of Food and Agriculture (CDFA) is pleased to award $247,956 in 2022 CalAgPlate Program funds for projects that will promote and administer agricultural education and leadership programs for students, teachers, and youth under the 2022 California Special Interest License Plate (CalAgPlate) grant program. The CalAgPlate program is funded with proceeds generated through the sale of specialized, agriculture-themed license plates through the California Department of Motor Vehicles (DMV).
---
About the California Agriculture Special Interest License Plates
In April 2013, the first CalAgPlates were issued by the DMV — establishing the California Agriculture Special Interest License Plate. The issuance of the plates was approximately a three-year effort that first began in 2010. For a Special Interest License Plate to be established, more than 7,500 paid reservations needed to be received. As a result of the continued efforts of many student volunteers and agricultural organizations the 2021 program was made possible.
Annual revenue generated from the original purchase and renewal of CalAgPlates helps to support the CalAgPlate Grant Program. This grant program anticipates making $250,000 available on an annual basis to support agricultural education in California.
You can help support agricultural education and the CalAgPlate program by purchasing a special interest license plate at your local DMV office or online today.