Fees & Revenues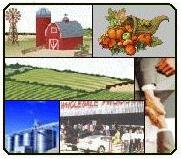 MEB Fees & Revenues

The MISSION of the Market Enforcement Branch is to objectively enforce laws enacted to ensure confidence and stability in the agricultural marketplace and to protect against unfair business practices between producers, handlers, and processors of California farm products.
Market Enforcement Fees & Revenues:
The primary source of funding for branch activities is derived from license fees paid by dealers, brokers, commission merchants, and processors, of California farm products and agents employed by these entities.
LICENSE FEES are based on your annual dollar volume of California farm product purchases, and/or broker contracts, and/or consignment returns. Principal fee is required of all applicants.
CONJUNCTIVE LICENSE FEES are required when applying for a license under both the Produce Dealers Act and Processors Law. The conjunctive fee is based on the dollar volume of your secondary operation.
AGENT APPLICATION FEE: An "agent" means any person who on behalf of any licensee receives on consignment, contracts for, or solicits for sale on commission, any farm product from a licensee or producer of such product, or who negotiates the consignment or purchase of any farm product on behalf of any licensee (ref. Sections 55402/56102). A licensed principal is responsible for obtaining an agent license for all persons acting as his/her agent. An agent license is not issued without the endorsement of a licensed principal or applicant for a principal license. Corporations and limited liability companies are required to have at least one agent and must license any person who acts as an agent.
Fees Are Calculated as Follows:
Volume
Principal
Conjunction
Agent Fee
License Reprint Fee
Under $20,000
$136
$50
$55
$10
(Effective 7/1/02)
$20,000 - $50,000
$200
$50
$50,000 - $2,000,000
$300
$145
$2,000,000 and over
$400
$200