Advisory Committee (COPAC)
---
The California Organic Products Advisory Committee (COPAC) advises the California Department of Food and Agriculture's Secretary on issues related to organic standards and enforcement, and on support for organic agriculture in California through education, outreach, technical assistance, and other industry activities. Appointed by the Secretary, committee members represent organic stakeholders, including farmers, processors, retailers, consumers, and accredited certifying agencies.
COPAC Member Bios
---
Karen Archipley is co-founder of Archi's Acres, a Hydro Organic Farm in North County San Diego, and Archi's Institute for Sustainable Agriculture (AISA). Karen brings her marketing savvy and entrepreneurial spirit in co-creating the AISA program, which is now in partnership with Cal Poly Pomona. As a military family, Karen & Colin Archipley have spearheaded organic agriculture programs for transitioning military, as well as veterans and civilians. Active duty military can take the AISA program while still serving, so as they separate from active duty, they can transition into organic sustainable agriculture as a career. Karen leads all marketing/branding for Archi's Acres and AISA, and she coordinates their public relations activities. Her involvement in the AISA program, supplies crucial marketing strategies that are the keystone for students' entrepreneurial development and recognition as AISA alumni.
Karen sits on the Board of Directors for CCOF, the San Diego County Farm Bureau, and the Community Outreach Committee (COC) for the USDA-Farm Service Agency. Karen has been awarded for teaching Intro to Agribusiness at MCAS Miramar and Transition Readiness Seminars. Additionally, Karen & Colin were awarded Champions of Change by The White House in August 2014. Archi's Acres is also a Certified B Corporation (B Corp), and was a B Corp Best For The World honoree in 2015, 2016, and 2017.
---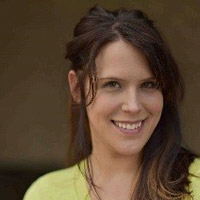 Jackie Bowen is the Executive Director of the Clean Label Project, the national non-profit focused on changing the definition of food and consumer product safety in America through data, science, and transparency. Before coming to the Clean Label Project, Jackie held numerous technical, standards development and leadership roles within the World Health Organization Collaborating Centre, NSF International. Most recently, Bowen served as the General Manager of Quality Assurance International, the largest domestic USDA organic certifier, the Director of NSF International's Consumer Values Verified division focusing on bringing to market certification offerings including Non-GMO Project and Certified Gluten-free, and the Director of NSF Agriculture- North America focusing on farm food safety.
Bowen holds a B.S in environmental biology from Michigan State University, a Master of Public Health in management and policy from the University of Michigan, a Master of Science in quality engineering from Eastern Michigan University, and a post-graduate certificate in innovation and business strategy from MIT.
---
Kaley Grimland de Mendoza is co-owner/operator, with her husband, of Sol Seeker Farm (www.solseeker.org); a small certified organic pastured-poultry operation located in Monterey County. They began Sol Seeker Farm in 2014, with a mission to sell high-quality, certified organic, humanely raised poultry products, which are sold at farmers' markets and retail outlets. Off the farm, Kaley is a Farm Loan Officer with the USDA-Farm Service Agency, which provides access to capital for family farms. Kaley has helped launch over 50 small, organic Latino-owned farming businesses, providing business education and support in their start up years.
Kaley has provided support and guidance to farm businesses and organizations in developing, implementing, and managing certification programs; related to food safety certification, organic certification, social accountability certification, and quality management systems. Additionally, Kaley's Masters' work in International Environmental Policy took her to Paraguay, where her interest and professional career in sustainable agriculture began. In Paraguay, Kaley made it her personal mission to figure out a more sustainable method to produce food and create sustainable food systems, while spreading knowledge on sustainable agriculture.
---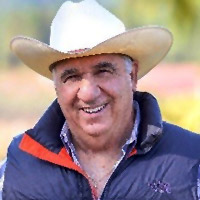 Philip LaRocca is the owner and winemaker of LaRocca Vineyards, a 200-acre certified-organic vineyard with the top wine production of 25,000 cases. Philip has received the 5 Master Organic Farmer Awards and was honored as the Organic Trade Association's (OTA) Organic Farmer of Year Leadership Award. His organic know-how and innovative skills in working with nature have been readily recognized by many in the wine grape industry. Philip has served as the organic grape grower representative for the Glassy-Winged Sharpshooter advisory committee and the agricultural-representative member of the Board of Supervisors for the Butte County Library System long range planning committee.
Phillip is a member of the OTA's Farmers Advisory Committee and is a member of the California Organic Products Advisory Committee (COPAC). He was also the organic agricultural representative for California under Governor Grey Davis. Currently, Philip serves as Chairman of the CCOF (California Certified Organic Farmers) Board of Directors. Philip has a Bachelor of Arts from California State University in San Jose and a master's degree from California State University, Chico.
---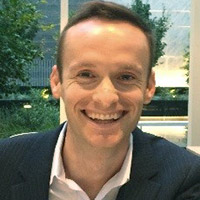 Jeremy Johnson is Senior Counsel at Traditional Medicinals, Inc. where he oversees the legal and regulatory department, including compliance with certification standards. Jeremy received his undergraduate degree from University of California, Irvine and his juris doctorate from Tulane University Law School.
---
The full COPAC roster is accessible via the Resources sidebar on this page.
---
Upcoming COPAC Meetings/Events
California Organic Products Advisory Committee (COPAC) Meeting