CA Ag Commissioners and Sealers of Weights and Measure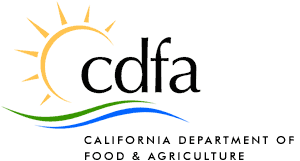 California's Agricultural Commissioners and Sealers of Weights and Measures
"Protecting Agriculture and the Environment"
During California's period of rapid expansion at the end of the nineteenth century, settlers brought not only their families, but also brought with them trees and vines for planting, some of which were infested with insect and disease pests. This created so many problems for the state's farmers that in 1881 the California Legislature provided counties with the authority to establish local Boards of Horticultural Commissioners in an effort to protect the state's burgeoning tree and vine industries from these new pests. The California Food and Agricultural Code now requires every county to have an Agricultural Commissioner who is appointed by their Board of Supervisors.
In 1920, with the development of the State Department of Agriculture, the legislature placed joint responsibility for specified agricultural programs on the Secretary of Agriculture and the agricultural commissioners. The California Secretary of Agriculture, and now the Director of the California Department of Pesticide Regulation provide direction and oversight in these programs, while the commissioner is responsible for local administration.
Since the inception of the horticultural commissioner system, not only the name has changed, but the County Agricultural Commissioners' Duties and Responsibilities have as well. During the course of the past 120 years, this system has become more complex, yet remains flexible enough to address local issues. Recognizing that working collaboratively with other county agricultural commissioners was critical in addressing regional problems, the Association of Agricultural Commissioners was established in 1922.
The California Business and Professions Code establishes a County Sealer of Weights and Measures in each county. Historically, it has been the primary objective of weights and measures officials to ensure that "Equity Prevails" in the marketplace. To achieve that objective each county, under the general direction and oversight of the Secretary of Agriculture, enforces the laws and regulations of the California Business and Professions Code and the California Code of Regulations. These enforcement programs protect and promote the local economy and commerce of each county.
In 1988 the Association of Agricultural Commissioners combined with the California Association of Weights and Measures Officials to establish the present California Agricultural Commissioners and Sealers Association. Today 57 of the 58 counties have combined the offices of the Agricultural Commissioner with the County Sealer of Weights and Measures.
The Department of Food and Agriculture's County-State Liaison Office works cooperatively with the Agricultural Commissioners and Sealers of Weights and Measures to foster open communications on issues of mutual interest.