More Resources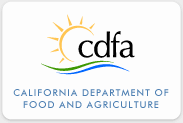 EMAIL MIGRATION FAQs
What You Need to Know - Decreasing your Groupwise Email - a PowerPoint Presentation
Why are we changing e-mail systems?
It is a best practice to move to a more advanced e-mail system that allows for a high degree of integration with applications both at the enterprise and desktop level. The collaboration capabilities of Exchange will allow CDFA to streamline its response to application development needs in relation to the Department's goals and objectives. Also, many other state departments are using MS-Exchange and our migration to Exchange will result in better alignment with the Statewide IT Strategic Plan initiative for standardizing email systems across all State Agencies in California.
What e-mail system are we going to be using?
We will be using Microsoft Exchange e-mail servers and the Microsoft Outlook client software.
Why aren't we going to use (Microsoft) Outlook?
Although we speak of the migration to Exchange, Microsoft Exchange is the back-end mail server for the Microsoft e-mail solution. Microsoft Outlook will be the client that our staff uses to access their e-mail.
Why are we migrating to MS Outlook 2003 when there are newer versions of MS Outlook?
Newer versions of Outlook are available in the newer version of MS Office. The MS Office productivity suite has changed the way it handles documents. In order to minimize file compatibility issues, the migration project has focused the scope down to Office 2003 with Outlook 2003. While Outlook 2007 might work with Exchange 2003, the project team is committed to using Outlook 2003 which was designed for Exchange 2003.
How will CDFA staff who work outside of the Sacramento area be affected?
Microsoft Exchange provides the Microsoft Outlook Web Access (OWA) component, which is similar to GroupWise Web Access. This will allow staff that is not located within the Sacramento area to access their e-mail via the Internet and a web browser.
How will field office e-mail be affected by migration?
The field office users will be required to go to a new Web Application called "Outlook Web Access (OWA)". The address is "https://mail.cdfa.ca.gov. Field staff will also need to be aware of the 90-day retention and actively save their important e-mail. The affect on a field office can vary from division to division. The division IT Account Managers will provide this information to the divisions.
How long will the Migration Take?
This will depend on your mailbox and archive sizes. The proper way to archive can be found in "Decreasing Mailbox BLOAT" a GroupWise PowerPoint Presentation at https://home.cdfa.ca.gov/nps/servlet/portal?render=on
Will archives be migrated to the new e-mail system?
Yes, ITS is planning to migrate e-mail, calendar appointments, personal address books, and e-mail archives. However, we ask all CDFA staff to review their mailboxes and their archives and reduce the size of them as much as possible. Moving less data will result in a faster and smoother migration, as large amounts of data take more time and are more prone to data corruption. Only the last 90 days of e-mail and appointments will be migrated. If you need to keep any critical e-mails, please Archive them. Archives will be migrated to a new file that can be viewed with Microsoft Outlook. If your archive is excessively large (~2GB), we ask that you take a look at your old archived e-mails and delete any that are not needed.
When will the migration take place?
The migration will start on approximately 01/08/09 and should be completed by 10/22/09. This duration will depend on collaboration between CDFA divisions and IT Services in order to prepare for, and execute, the implementation plan.
How will Blackberry users be affected?
A Blackberry Server dedicated to Microsoft Exchange will be configured and will run in parallel with the current Blackberry Server until all Blackberry users have been migrated to Microsoft Exchange. At that time, the GroupWise Blackberry server will be shut down.
What kind of changes can staff expect?
On every workstation, Novell software (Novell Client and GroupWise) will have to be removed and Microsoft software will need to be installed. This may be accomplished by actually removing some program and installing others, workstations may be "imaged" or mass replicated, or software may be distributed over the network using workstation management utilities. The exact method may vary by division or group of users, depending on our analysis.
What are the mailbox limits in the new system?
The mailbox limits are two hundred (200) Megabytes (MB) per staff member, with a four hundred (400) Megabyte (MB) limit for managers and supervisors.
Will e-mail "Rules" be migrated?
Rules won't be migrated. They must be recreated after the migrations have been completed.
Will signatures be converted?
Signatures must be recreated after the migration of a workstation.
Please explain the 90-Day Rule?
The ITS in partnership with the Legal Office is developing a policy in which the Department will only keep 90 days worth of electronic mail in the live e-mail system. The new Exchange system is configured to automatically delete e-mail older than 90 days in order to support this policy.
If field office staff are using 3rd party e-mail services, such as Outlook Express, will they be affected by the 90-Day rule?
The 90-Day rule will start if and when they are migrated to Outlook 2003.
What about my laptop?
If your use of a laptop requires connecting to the Sacramento-based CDFA network, it will have to be migrated. If your use of a laptop is strictly for field work, then it is not necessary to migrate at this time. Eventually, it should be migrated to the new system, but if it is not going to run the full client Outlook software, then it is not imperative that it be migrated immediately.
I have one laptop and one desktop, will I be able to use one while the other is being migrated?
You may not use a workstation or laptop while it is being migrated. If your workstation is being migrated, and your laptop is not being migrated at the same time as your workstation, you may use your laptop, but do not try to connect the laptop to the network during the migration. You won't be able to access e-mail during the migration.
Will Outlook 2003 be the same as my Outlook Express at home? Or, Will Outlook 2003 be the same as the Outlook 2003 in my previous workplace?
You may have previously worked in an organization that used Outlook and Exchange or may even have used Outlook at home. The Outlook and Exchange environment can be configured in many different ways at the system level. The CDFA configuration may not be the same as you have experienced in the past and some of the more advanced features may be addressed at a later date. The migration project is being executed with a standard configuration in order to keep the complexity of the project to minimal levels.
Is there a preset time for the migrations?
The migrations usually start at 9:00 am. You will be notified by your Division/Branch Point-of-Contact of the date and time of your migration.
What about Databases?
For safety, databases should be backed up to their current file server. This is an industry best practice. The migration tool should bring databases over with no problem.
What kind of training will be provided?
ITS has purchased a limited number of tickets from ISInc for Outlook 2003 training that will be distributed to the divisions. The OITS will also provide classroom style training, and there are training videos as well as links to Microsoft tutorials for Outlook 2003.
When will field staff be able to access webmail?
Field staff will be able to access webmail after migration.
When will Global Drives be migrated?
Everything will be migrated at the same time the conversion from GroupWise to Outlook happens.
When will VPN be Done? Will Changes be Necessary for VPN Users?
One change will need to be made on the Client VPN CPU – a change in name from CDFA VPN to CDFA NTVPN – this will be done by OITS as a post migration activity.
Can Proxies be used for Migration (when someone cannot be present on the migration day – can someone else stand in for them?
Proxies can be used. The proxy will need the person's network password and encryption password (if different). The encryption password is very important to have. Also, it is not necessary to have a proxy as OITS can assign a new password, however, if the user has an encryption password, OITS will need to know what it is to make the migration process for them go faster.
Can we Change the Font on E-Mail and Calendaring in Outlook?
Yes, the font size, color, etc. can be changed in e-mail and calendaring.
Can we see dates as 9:15, 9:30, etc on the Outlook Calendar?
Yes, dates can be viewed and printed in quarter hour increments in Outlook.
Can we set permissions for e-mail in Outlook?
Yes, permissions for e-mail and calendaring can be set in Outlook.
Does E-mail Box Size have an Affect on Performance?
There is the possibility that the more you have in your Inbox, Sent Items, Deleted Items, etc can affect the performance for your e-mail.
What support will be provided for Macintosh and/or Apple computers?
TBD