Grape Crush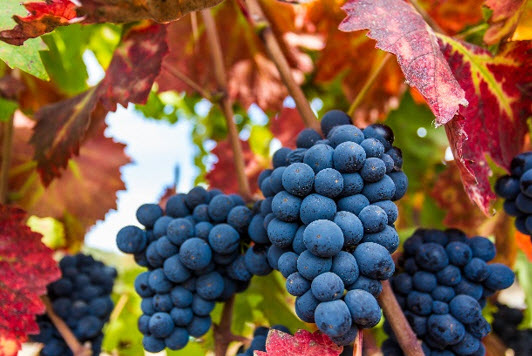 Grape Crush Survey
For over 40 years, the Pacific Regional Office, California of USDA's National Agricultural Statistics Service (NASS) has conducted the annual Grape Crush survey through a cooperative agreement with the California Department of Food and Agriculture (CDFA). To fulfill the reporting requirements of Section 55601.5 of the California Food and Agricultural Code, operations who either crush or purchase grapes in California supply the information contained in these reports. California processors and grape growers fund the report via a fee based on the amount crushed.
See below for important dates regarding the 2023 Grape Crush Survey. The Final Grape Crush Report includes all grape tonnage crushed during the crop year season including purchased tonnage and pricing information for grapes with final prices prior to January 10. Details of the crushed tonnage, degrees Brix, and weighted average prices are reported by grape type and variety, as well as by 17 grape pricing districts.
Grape Crush Crop Year 2023 important dates:
January 10, 2024 – Questionnaire Due
February 9, 2024 – Preliminary Report Released
March 8, 2024 – Final Report Released: Order Publication
Please bookmark this page and check back regularly as additional information will be posted when available.
Grape Crush Data Collection files (Links)
Grape Crush & Purchase Inquiry 2023  - coming soon

New!

Grape Crush Workbook
Grape Crush Instructions (Links)
2023 Excel Instructions - coming soon
Grape Crush Reports Archive (Current and Historic)
Questions?
Please contact us at:
CDFA Grape Crush
650 Capitol Mall, Suite 6-100
Sacramento, CA 95814
grapecrush@cdfa.ca.gov
(916) 738-6569