Healthy Soils Week
Celebrate Healthy Soils Week
December 2 - 6, 2019
---
Follow us on social media: #HSW2019 #HealthySoilsWeek2019
Join the California Department of Food and Agriculture and agency partners in highlighting soil health! Activities include a visual display outside the Governor's Office, farm tours and legislative briefings. Check out our calendar of events—and be sure to visit the CDFA and partner websites to learn more about the many benefits of healthy soil.
Monday, December 2nd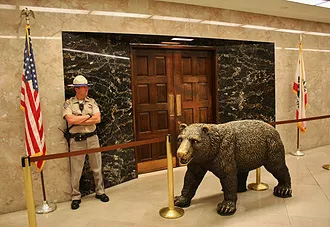 CDFA Secretary Karen Ross and state dignitaries will cut the ribbon to kick off the weeklong celebration and unveil healthy soils informational panels, located in the hallway outside Governor's office. The panels will be on display all week.
Tuesday, December 3rd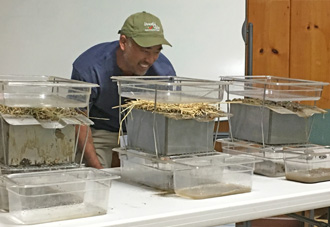 Farmers, ranchers and partner agencies will participate in a legislative briefing. Display tables will include USDA Natural Resource Conservation Service's soil rainfall simulator, which demonstrates water quantity and quality in soil with living plants, soil with mulch and soil with no cover.
---
The California State Board of Food and Agriculture will be presented with information about healthy soils, CDFA's Climate Smart Agriculture programs and technical assistance to help farmers and ranchers implement healthy soil management practices.
Wednesday, December 4th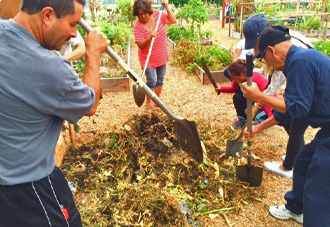 CalRecycle will deliver lemons grown in a composted grove to legislators. See, touch and smell the bounty that comes from healthy soil! Download CalRecycle's "The Compost-Carbon-Climate Connection" poster.
---
Santa Barbara Regional Event: The Santa Barbara Food Action Network is hosting "Building our Resilient Food System," which will include discussions on soil health and strategies to build agricultural resilience. For information, visit: www.SBCFoodAction.org
Thursday, December 5th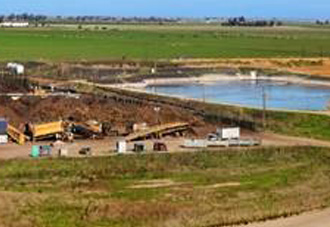 The California Compost Coalition, CalCAN and Community Alliance with Family Farmers (CAFF) will be facilitating a tour for legislative staff and partner agencies of a local compost facility and farms employing healthy soils practices.
---
World Soil Day, an annual day to raise awareness on the importance of sustaining healthy ecosystems and human wellbeing, organized by the Food and Agriculture Organization of the United Nations. Learn more at: www.fao.org/world-soil-day/en/
Friday, December 6th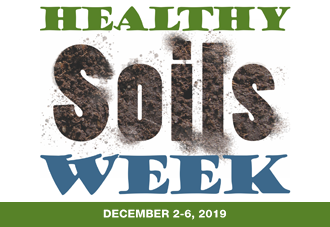 This Social Media Healthy Soils Blitz Day is dedicated to sharing, seeing and learning through photos and videos of healthy soil activities, such as composting, recycling, cover crop and other efforts. Post, tweet and engage using hashtags #HSW2019 or #HealthySoilsWeek2019.
---
West Sacramento Regional Event: "Rebuilding Urban Soil with Three Sisters Gardens." This workshop brings together underrepresented farmers, minority farmers, veteran and urban farmers to discuss sustainable agriculture. The workshop highlights healthy soil management practices that help remove carbon from the atmosphere to mitigate the impacts of climate change. For information, visit: www.caff.org/event/6315
Why Healthy Soil?

Healthy soil is quite literally the foundation of sustainable food, water, air and biodiversity. Restoring and preserving healthy soil results in:
Improved plant health and yields
Increased water infiltration and retention
Sequestered carbon and reduced greenhouse gases (GHGs)
Reduced sediment erosion and dust
Improved water and air quality
Improved biological diversity and wildlife habitat
Partners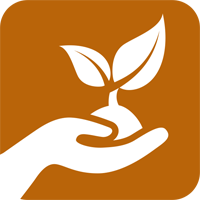 CDFA's Healthy Soils Program, launched in 2017, stems from the California Healthy Soils Initiative, a collaboration of state agencies and departments promoting the development of healthy soils on California's farmlands and ranchlands.
---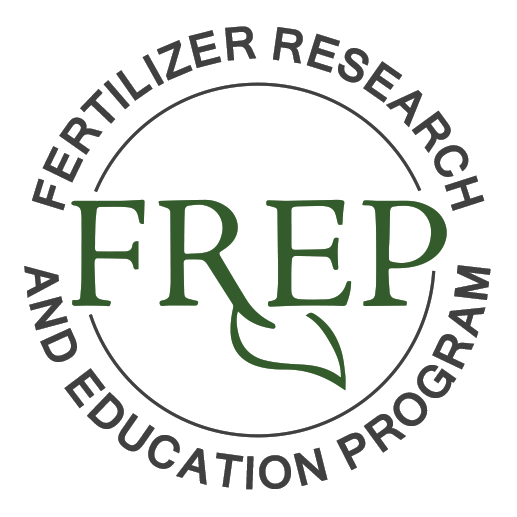 CDFA's Fertilizer Research and Education Program (FREP) funds and facilitates research to advance the environmentally safe and agronomically sound use and handling of fertilizing materials.
---

The USDA Natural Resources Conservation Service has provided leadership in a partnership effort to help America's private landowners and managers conserve their soil, water, air, plants, and other natural resources since 1935. For more information about NRCS in California, please visit www.ca.nrcs.usda.gov.
---
Founded in 1998 by innovative ranchers dedicated to conservation, the California Rangeland Trust is committed to serving the land, people, and wildlife by conserving our state's working rangelands. To date, the Rangeland Trust has permanently protected over 330,000 acres of open space, providing clean air and water, local food, healthy soils, and beautiful viewsheds that benefit all Californians.
---
Community Alliance with Family Farmers sees farmers as knowledge-holders and environmental stewards that play a critical role in creating solutions to climate change. CAFF uplifts the efforts of individual growers, conducts on-farm research and seeks structural changes to advance healthier soils throughout the food and farming system.
---
CalRecycle's mission is to protect the environment and preserve natural resources by promoting and supporting the highest levels of waste reduction, recycling, and reuse.
---
The mission of Californians Against Waste is to conserve resources, prevent pollution and protect California's environment through the development, promotion, and implementation of waste reduction and recycling policies and programs.
---
CalCAN is a statewide coalition of farmers, ranchers, allied organizations, agricultural professionals and scientists that advances policy to realize the powerful climate solutions offered by sustainable and organic agriculture.
---

California Farm Bureau Federation is a nonprofit organization of farmers and ranchers consisting of county Farm Bureaus from nearly every county in California, established in 1919 to work for the betterment of family farmers and ranchers in California.
---
UC Agriculture and Natural Resources connects the power of UC research in agriculture, natural resources, nutrition and youth development with local communities to improve the lives of all Californians. For over 100 years, our advisors, specialists, faculty and staff have been committed to leading the way to science-based solutions and serving as a trusted resource to help address California's toughest challenges.
---
Carbon Cycle Institute advances the carbon cycle as the fundamental organizing concept underlying farm and land management to mitigate and adapt to climate change. The Carbon Farming Network builds the capacity of resource conservation districts and their partners to plan, implement, and adaptively manage whole farm approaches to sequestering carbon and building healthy soils.
---
CARCD is the non-profit hub and partner to the state's 96 Resource Conservation Districts. Together, we are dedicated to serving as a strong advocate and technical resource for farmers, ranchers, and foresters. RCDs engage with their communities to enact voluntary, locally-led conservation to meet today's most pressing challenges.
Infographic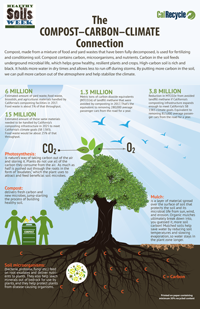 The COMPOST-CARBON-CLIMATE Connection
Enlarge or print this infographic explaining the connection between compost, carbon and the climate.