Retired Detection Dogs
Retired California Dog Teams
---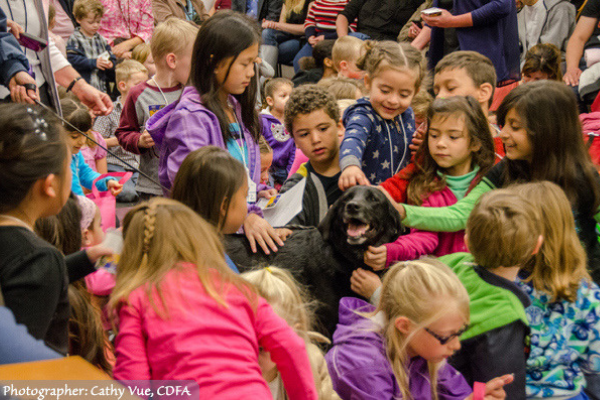 ---
Contra Costa County
Retired Detector Dog Bart and Dog Handler Mariah Slusser
---
Retired Detector Dog Bella and Dog Handler Cecilie Siegel
On any given morning, Bella, the golden lab can be found nosing around Contra Costa County. Be it on a conveyor belt at FedEx in Concord or plowing through a pile of boxes at UPS in Richmond, Bella is always up for the task. Her job requires putting her best foot (nose) forward to sniff out packages sent through the mail containing fruits, vegetables and plant materials coming into California without labels identifying the contents. She will work tirelessly for four to five hours, motivated entirely by her love for dog biscuits and a willingness to please.
Source: "The Nose Knows" - CDFA's 2007 California Agricultural Resource Directory
---
Los Angeles County
Retired Detector Dog Ebony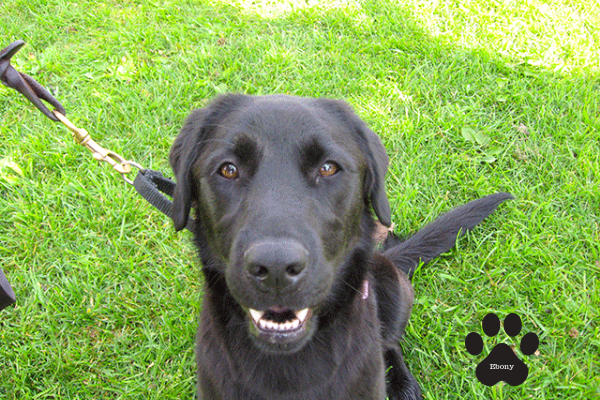 ---
Sacramento County
Retired Detector Dog Dozer and Dog Handler Jennifer Berger
Ag Dogs Help In Many Ways
Dogs can be much more than just man's best friend. In agriculture, they are also hard-working employees.
From farm dogs that help ranchers drive herds to inspection dogs that help prevent agricultural pests from infiltrating the state, these four-legged allies work behind the scenes to get their jobs done.
All the dogs used in the program come from rescue groups or animal shelters, and are generally Labrador retriever mixed breeds. The dogs are chosen for their good temperament, energy level, and must undergo basic training at the USDA National Detector Dog Training Center in Georgia before being assigned to a handler. The dog and handler then become a team, which must be certified (and recertified annually) for proficiency by the USDA.
Source: Sacramento Farm Bureau
---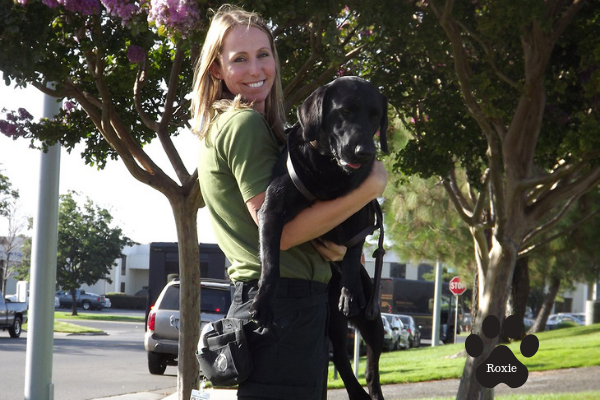 ---
In November 2010, Sacramento County dog Tassie, or Tass Master 2000 as her handler lovingly refers to her, retired. All dogs in the California Dog Team Program are required to retire by age nine. Miss Tassie reached that mark and has sailed into retirement.
Jennifer and Tassie began working together in April 2009. During the 18 months they operated together, Tassie alerted on over 10,000 packages (marked and unmarked) containing plant material and accurately identified unmarked parcels containing agricultural products at a staggering average of 95.25% of the time.
Among Tassie's many alerts on packages containing plant material infested with actionable pests, her claim to California fame was her detection of an unmarked package from Texas found heavily infested with the Asian citrus psyllid (ACP). The ACP has been a pest high on the radar for the California citrus industry. Tassie's alert on this package prevented the introduction of ACP into the Sacramento area.
Read: "A New Leash on Life"
---
San Bernardino County
Retired Detector Dog CeCe and Dog Handler Mike Cochrane
In July 2010, the National Detector Dog Training Center (DDTC) recommended the retirement of San Bernardino County dog CeCe due to a medical condition. Luckily for CeCe, her handler, Mike Cochrane, was willing and able to adopt her. CeCe's medical condition requires her to be on medication for the rest of her life. Hats off to Mike for committing to her care!
One of the highlights of CeCe's career occurred in 2007. The team intercepted multiple parcels containing concealed Indian mangos, a host of Oriental fruit fly and other significant pests. The interceptions resulted in a nationwide alert, identified an international smuggling pathway, and resulted in a $40,000 fine against the shipping company.
Read: "A New Leash on Life"
---
San Diego County
Every Day is Friday for this Detector Dog
Friday, the County's first agricultural detector dog, was forced into retirement at the age of nine, but she's not ready to give up sniffing boxes. She now lives with her handler, Jeremy Partch, where she's learning how to be...a pet. Jeremy's new detector dog, Venus, is taking Friday's place on the conveyor belt.