Action Committee (COPAC)
---
The California Organic Products Advisory Committee (COPAC) advises the California Department of Food and Agriculture's Secretary on issues related to organic standards and enforcement, and on support for organic agriculture in California through education, outreach, technical assistance, and other industry activities. Appointed by the Secretary, committee members represent organic stakeholders, including farmers, processors, retailers, consumers, and accredited certifying agencies.
---
COPAC Member Bios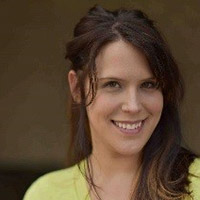 Jackie Bowen is the Executive Director of the Clean Label Project, the national non-profit focused on changing the definition of food and consumer product safety in America through data, science, and transparency. Before coming to the Clean Label Project, Jackie held numerous technical, standards development and leadership roles within the World Health Organization Collaborating Centre, NSF International. Most recently, Bowen served as the General Manager of Quality Assurance International, the largest domestic USDA organic certifier, the Director of NSF International's Consumer Values Verified division focusing on bringing to market certification offerings including Non-GMO Project and Certified Gluten-free, and the Director of NSF Agriculture- North America focusing on farm food safety.
Bowen holds a B.S in environmental biology from Michigan State University, a Master of Public Health in management and policy from the University of Michigan, a Master of Science in quality engineering from Eastern Michigan University, and a post-graduate certificate in innovation and business strategy from MIT.
---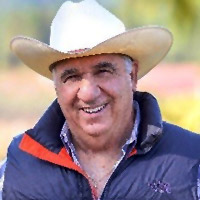 Philip LaRocca is the owner and winemaker of LaRocca Vineyards, a 200-acre certified-organic vineyard with the top wine production of 25,000 cases. Philip has received the 5 Master Organic Farmer Awards and was honored as the Organic Trade Association's (OTA) Organic Farmer of Year Leadership Award. His organic know-how and innovative skills in working with nature have been readily recognized by many in the wine grape industry. Philip has served as the organic grape grower representative for the Glassy-Winged Sharpshooter advisory committee and the agricultural-representative member of the Board of Supervisors for the Butte County Library System long range planning committee.
Phillip is a member of the OTA's Farmers Advisory Committee and is a member of the California Organic Products Advisory Committee (COPAC). He was also the organic agricultural representative for California under Governor Grey Davis. Currently, Philip serves as Chairman of the CCOF (California Certified Organic Farmers) Board of Directors. Philip has a Bachelor of Arts from California State University in San Jose and a master's degree from California State University, Chico.
---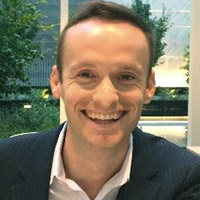 Jeremy Johnson is Senior Counsel at Traditional Medicinals, Inc. where he oversees the legal and regulatory department, including compliance with certification standards. Jeremy received his undergraduate degree from University of California, Irvine and his juris doctorate from Tulane University Law School.
---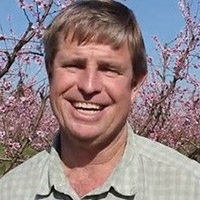 Vernon Peterson is the President of The Peterson Family and founder of Abundant Harvest Organics. Along with his son Erik and son-in-law Sean Mondello, the family grows organic Stone Fruit (peaches, plums, nectarines and apricots) some organic mandarins as well as organic chickens. The Peterson family has been farming in Kingsburg since 1893.
---
Upcoming COPAC Meetings/Events
California Organic Products Advisory Committee (COPAC) Meeting
Date: Thursday, September 26, 2019
10:00 am to 2:00 pm
Location: Sonoma County Farm Bureau
3589 Westwind Boulevard
Santa Rosa, CA 95403
(707) 544-5575