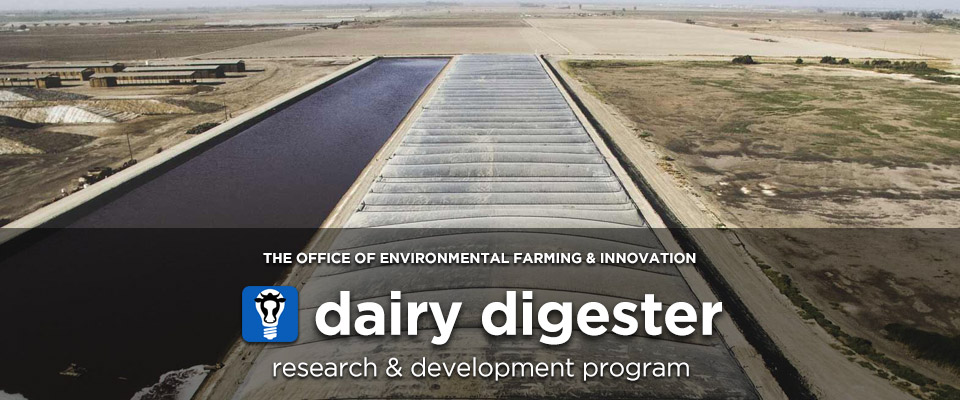 DDRDP Demonstration Projects
---
The DDRDP Demonstration Projects will award competitive grant(s) to California dairy operations and digester developers for the implementation of dairy digester projects that demonstrate innovative technologies to achieve long-term methane emission reductions on California dairies and minimize or mitigate adverse environmental impacts.
CDFA received 4 applications for 2019 DDRDP Demonstration Projects requesting $7,015,333. For further details, click here (New)
Program Timeline
Item
Timeframe
Invitation to submit Grant Application
December 28, 2018
Grant Applications Due
April 3, 2019
Review Process
May – August 2019*
Announce and Award Funding
September 2019*
* Subject to change.
Email Subscriptions
Program Status
CLOSED


The DDRDP Demonstration Projects is not currently accepting applications