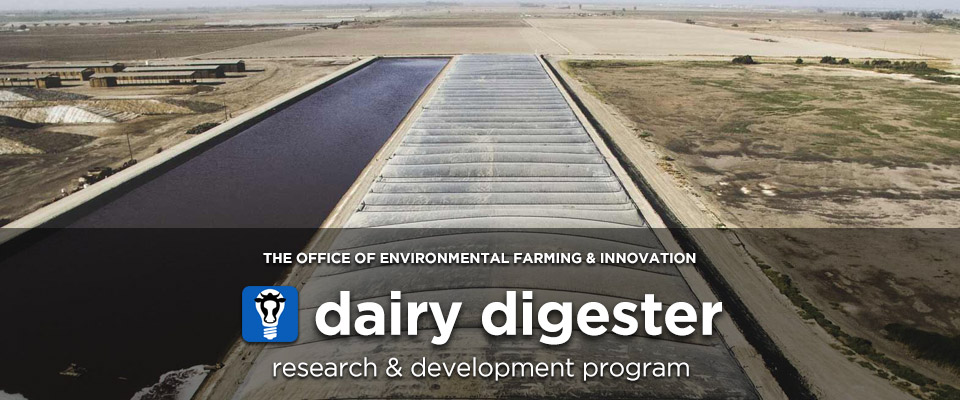 Dairy Digester Research & Development Program
---
What is the dairy digester research and development program?
CDFA's Dairy Digester Research and Development Program (DDRDP) provides financial assistance for the installation of dairy digesters in California, which will result in reduced greenhouse gas emissions.
What is a dairy digester?
Dairy digesters are a renewable technology that uses livestock manure to produce methane, which is a renewable source of electrical energy generation and transportation fuel. The technology has many environmental and social benefits. More information on dairy digesters can be found on the CalEPA Dairy Digesters webpage and the USEPA AgSTAR Anaerobic Digestion webpage.
How is DDRDP funded?
CDFA received $99 million from California Climate Investments for methane emissions reductions from dairy and livestock operations. CDFA plans to allocate between 65-80% of the funds as incentives to support digester projects on California dairy operations.
What have been the benefits?
Current DDRDP projects are expected to reduce greenhouse gas emissions by an estimated 5.7 million metric tons of CO2e.
Are you currently accepting applications?
No. The application period closed on February 23, 2018. 74 applications were received for a total funding request of $143,079,566.
Who can I contact for more information?
If you have questions about CDFA's dairy digester and dairy methane reduction programs, please e-mail cdfa.oefi@cdfa.ca.gov.