1220 N Street, Sacramento, CA 95814
1-833-CALGROW (1-833-225-4769)
calcannabis@cdfa.ca.gov
Michelle and Lauren Hackett
This is California Cannabis
---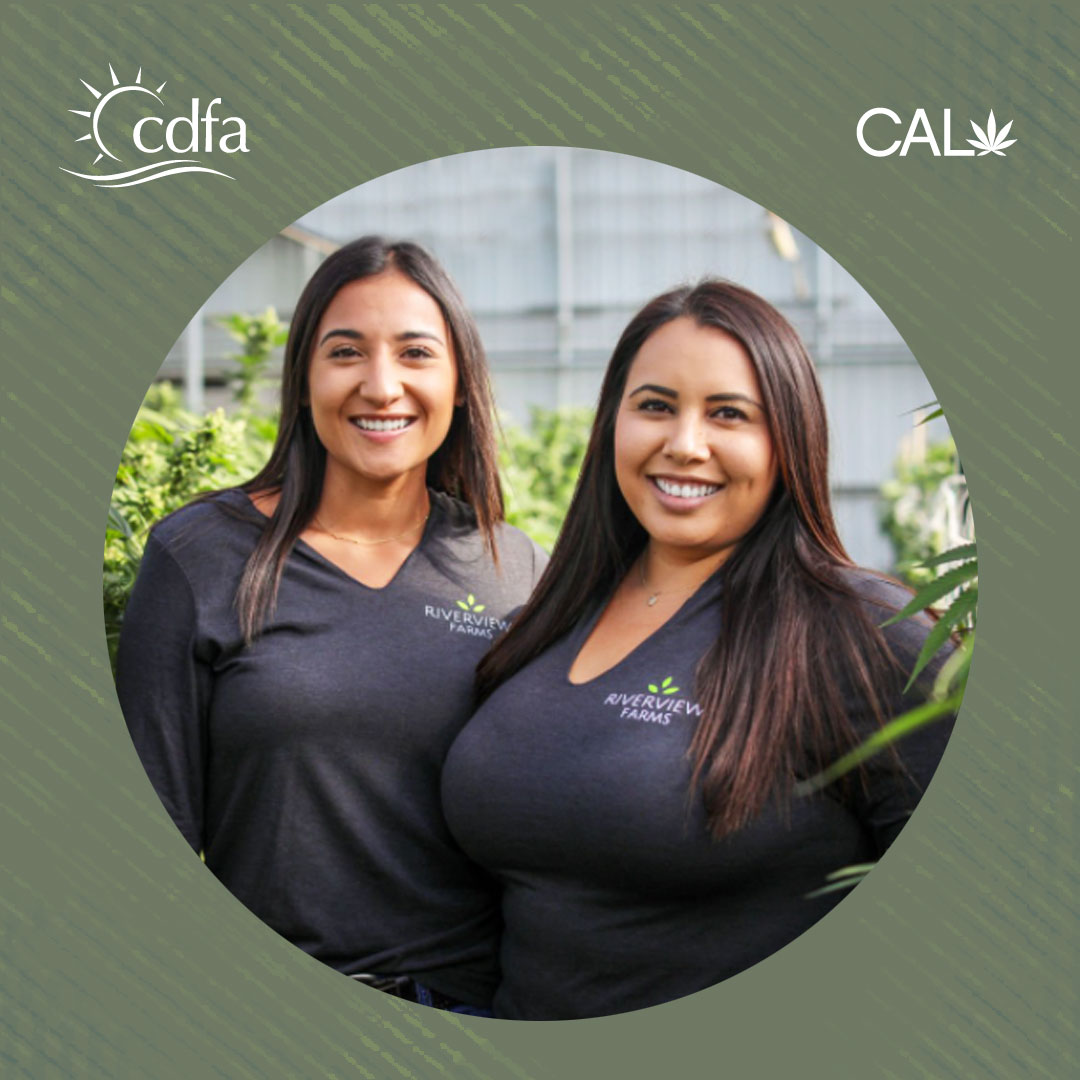 Michelle and Lauren Hackett
Riverview Farms
Salinas, Monterey County
Website: growwithrvf.com
Social Media: instagram.com/riverviewfarms_ and twitter.com/riverviewfarms_
About the Operation
Growing up in one of the most bountiful agricultural regions in California, Monterey County has been referred to as the "salad bowl of the world" and Riverview Farms President Michelle Hackett and her family have a long history of working on large-scale nurseries and farms. This triple-generation legacy primed Michelle Hackett and her sister Lauren Hackett, the head of retail, to pursue cannabis cultivation by securing Monterey County's first exemption to grow medical cannabis in 2016.
Riverview Farms is now one of the county's largest cannabis operations, employing more than 100 team members in cultivation and retail sales on a nearly 1 million square-foot facility.
Riverview Farms harvests cannabis every two weeks year-round from four greenhouses with two more coming online soon. The farm grows the entirety of the plants it manufactures and sells, and manages sales and distribution in-house. Riverview Farms' retail operations supplies everything from bulk flower to pre-rolls, which are sold in dispensaries across California.
Keeping the Community in Business
Employing agricultural workers and serving to keep small businesses open has been one of the Hackett's proudest contributions to Monterey County, and they plan to continue to build up their community for years to come.
Riverview Farms employs staff 365 days a year, increasing job security for their staff and in the industry. On top of that, 75 percent of Riverview Farms' 100-person staff are women.
The Future of the Industry
"In the next five years," Michelle says, "my hope is that cannabis will be legal throughout the United States so we can do interstate commerce." Michelle says that more access to banking, traditional loans, insurance, and different property regulations will decrease the need for high-dollar investments by outside parties and allow more small operations to succeed on their own. Michelle says by eliminating these barriers and working to standardize regulations, the industry will become more viable for everyone. She and her family are hopeful and are looking forward to the industry continuing to grow stronger for Riverview Farms and others.
---