1220 N Street, Sacramento, CA 95814
1-833-CALGROW (1-833-225-4769)
calcannabis@cdfa.ca.gov
Payment Options
Payment Options
---
General Information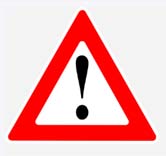 PLEASE DO NOT SUBMIT DUPLICATE PAYMENTS!
If you have already submitted a payment, please contact us at
1-833-CALGROW (1-833-225-4769) prior to submitting another payment.
License fees are due within 90 calendar days from the license fee invoice date. Application is disqualified if the payment is not received during that time.
We do not accept payment plans; We do not accept split payments.
We do not accept payments in person except for cash by appointment only.
Please send any payment related questions CDFA.CalCannabis_Payments@cdfa.ca.gov
---
Cash Payments
Cash payments are not applied immediately and can cause a delay in processing.
Appointments are based on current volume
How to make an appointment:
By phone:
(833) 421-CASH (2274)
Prompt 1 for Sacramento
Prompt 2 for Eureka
Must attach invoice PDF copy to appt email
An appointment is required to pay fees by cash.
Applicant must have an Invoice to pay with cash.
Payments will only be accepted for the exact amount listed on the invoice.
Applicants are encouraged to have money in denomination order.
Online Payments
Online payments can be made through Accela.
Credit card and Echeck options are available.
Payments are applied immediately to the account.
Payments show on applicants' statement as "Dept of Food and Agriculture".
Credit Cards:
Visa and Mastercard Only
2.99% Convenience
ECheck:
Uses Bank Routing Information
No Convenience fees
Checks, Money Orders, Cashier Checks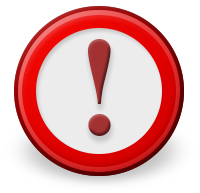 Before submitting a payment through the mail, please consider an alternative payment method.
Please keep in mind important deadlines when mailing payments.
Returned Checks are subject to a $25 Dishonored Check Fee issued to the California Department of Food and Agriculture.
Payments are mailed to:

CDFA — CalCannabis
Attn: Cashier
P.O. Box 942872
Sacramento, CA 94271-2872
* Payments must be submitted with a copy of the invoice.
If you choose to mail in your payment, please note:
We do not accept cash payment through the mail.
Payments will only be accepted for the exact amount listed on the invoice.
Payments submitted by mail may take several weeks for the Department to receive, which could cause a delay processing.