1220 N Street, Sacramento, CA 95814
1-833-CALGROW (1-833-225-4769)
calcannabis@cdfa.ca.gov
This is California Cannabis
This is California Cannabis
---
Statewide Public Education and Outreach
"This is California Cannabis" is designed to promote the state's legal cannabis cultivation market and raise awareness of the support and guidance offered to licensed cannabis growers by CalCannabis Cultivation Licensing, a division of the California Department of Food and Agriculture.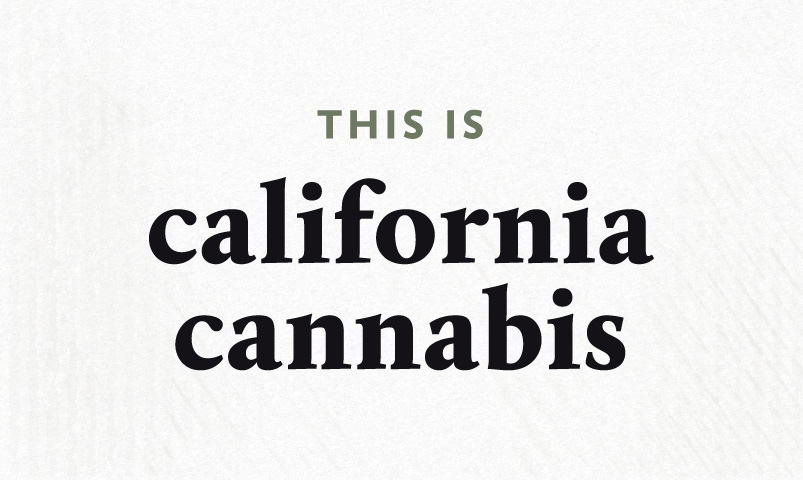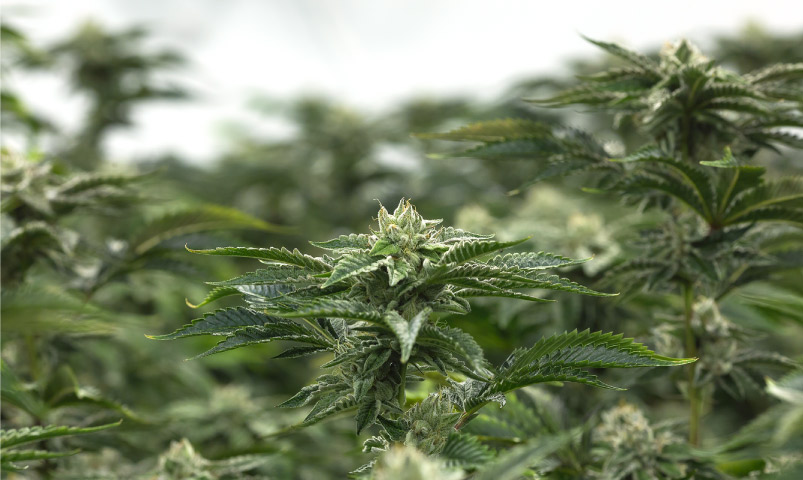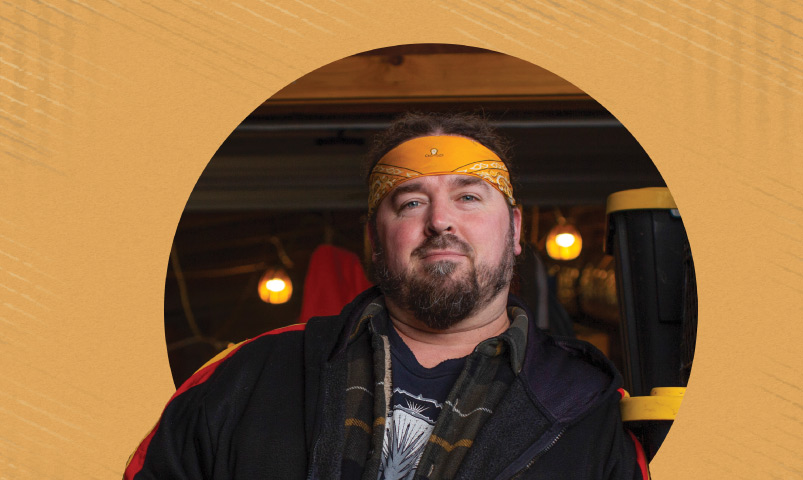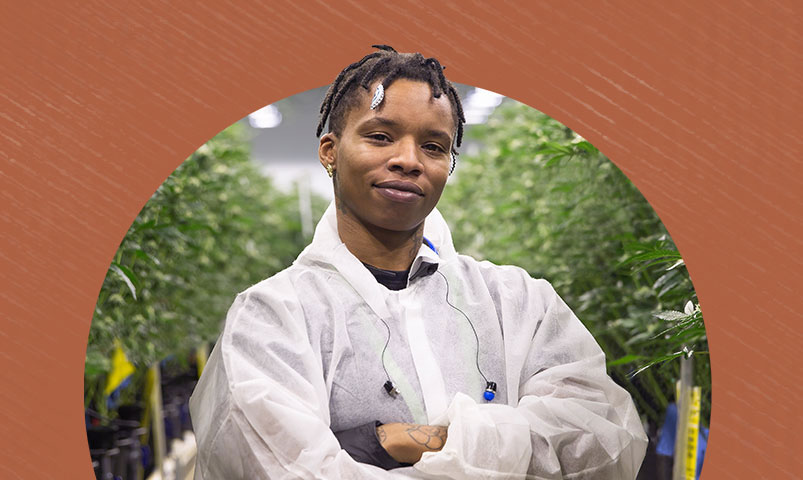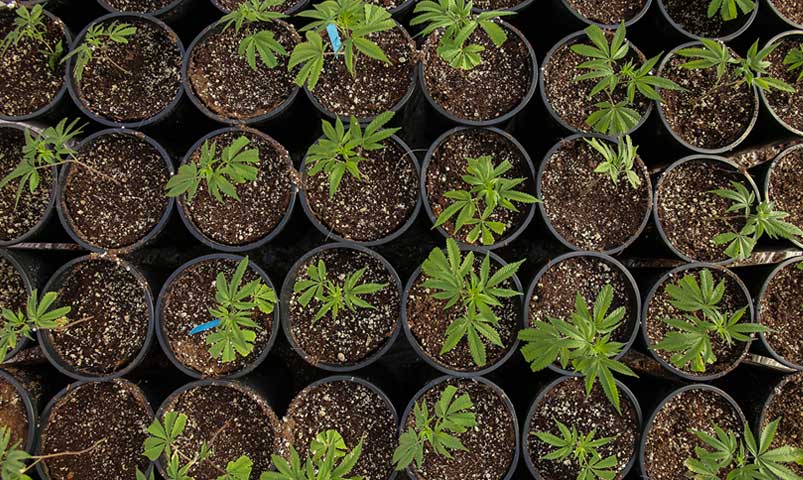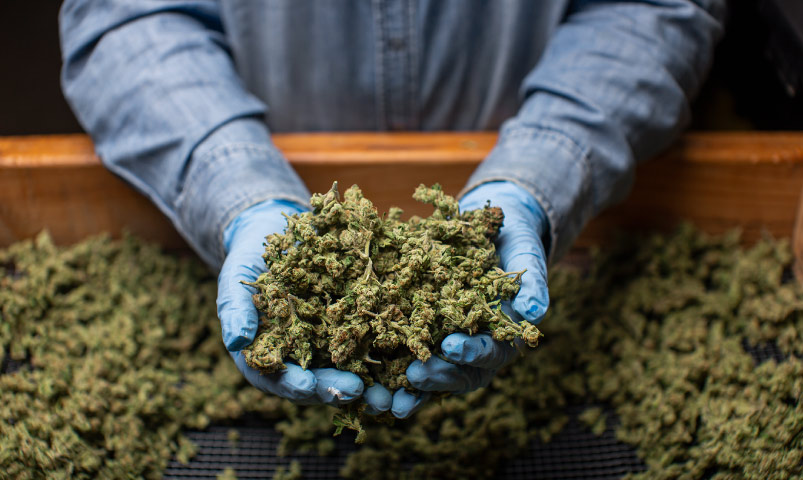 Californians interested in obtaining a commercial cannabis cultivation license will need to complete an online application, which is available in the eLearning section of our website, along with step-by-step instructions and guides. If you have questions about the licensing process, please feel free to contact us by sending an email to CalCannabis@cdfa.ca.gov or call toll-free 1-833-CALGROW (1-833-225-4769) to speak to a licensing specialist.
---
Education and Outreach for California's Cannabis Cultivators
The California Department of Food and Agriculture is shining a light on the hardworking cannabis farmers who are driving the industry forward and promoting the benefits of a strong and safe legal market. "This is California Cannabis" will feature comprehensive outreach and education efforts, including community events and workshops, while also highlighting technical assistance and support that is available year-round to applicants seeking cannabis cultivation licensure and to licensed growers.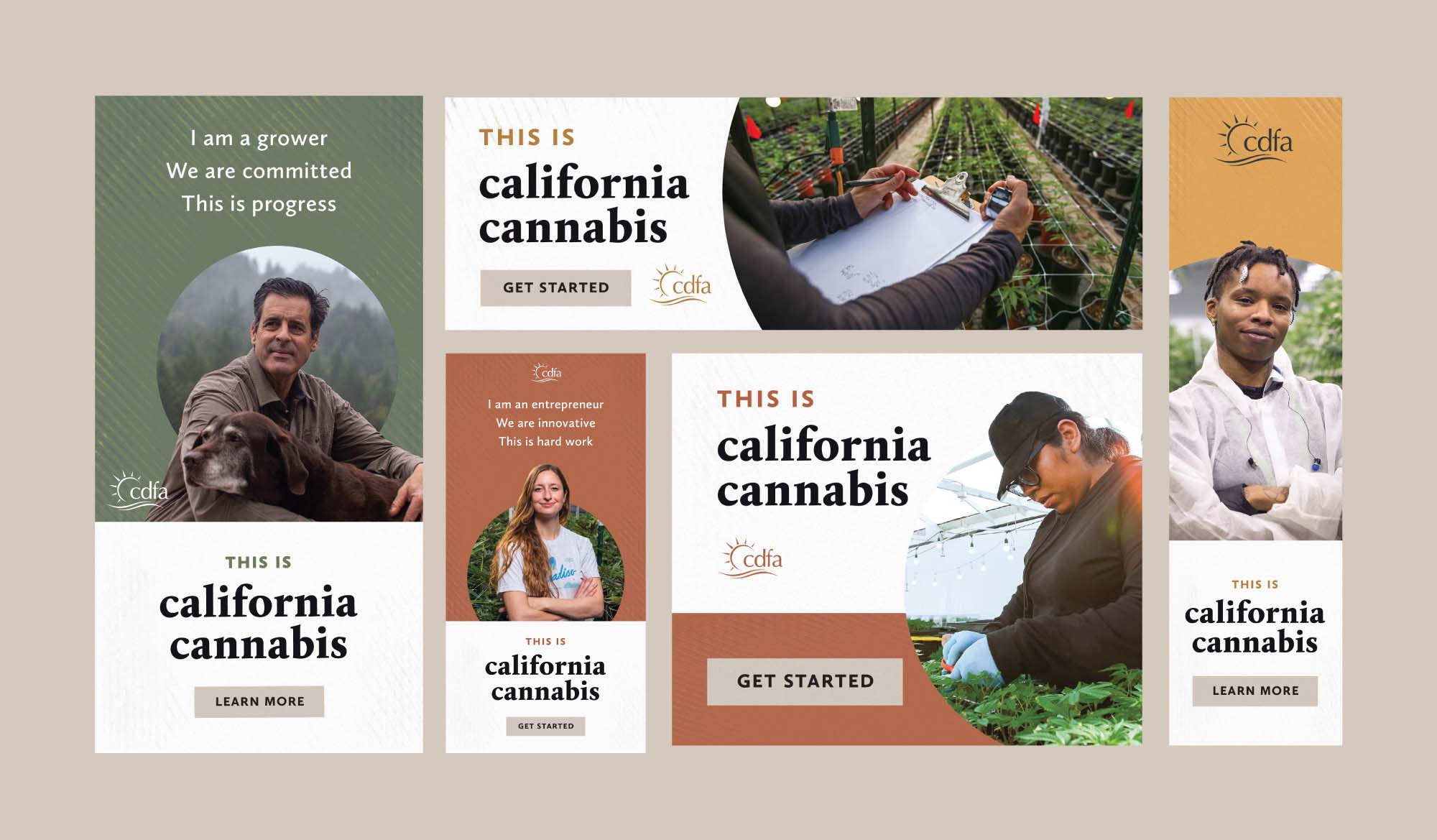 ---
eNewsletter and Email Alerts
We are introducing a new quarterly newsletter, which includes cannabis updates, profiles of licensed commercial cannabis farmers, tips, and other useful information. We also will continue to send email alerts to the grower community with timely information and news about the industry.
eNewsletter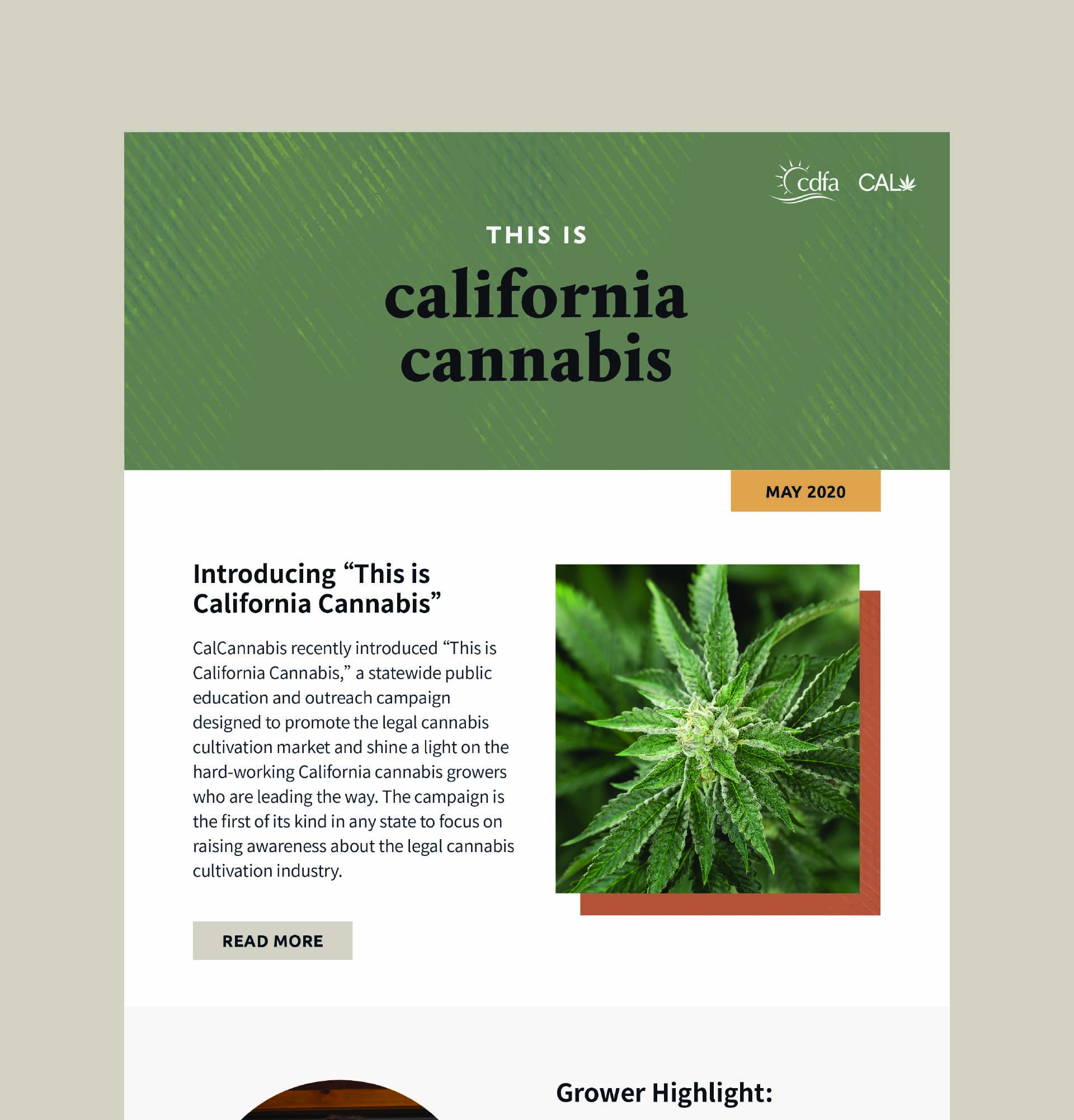 Email Alert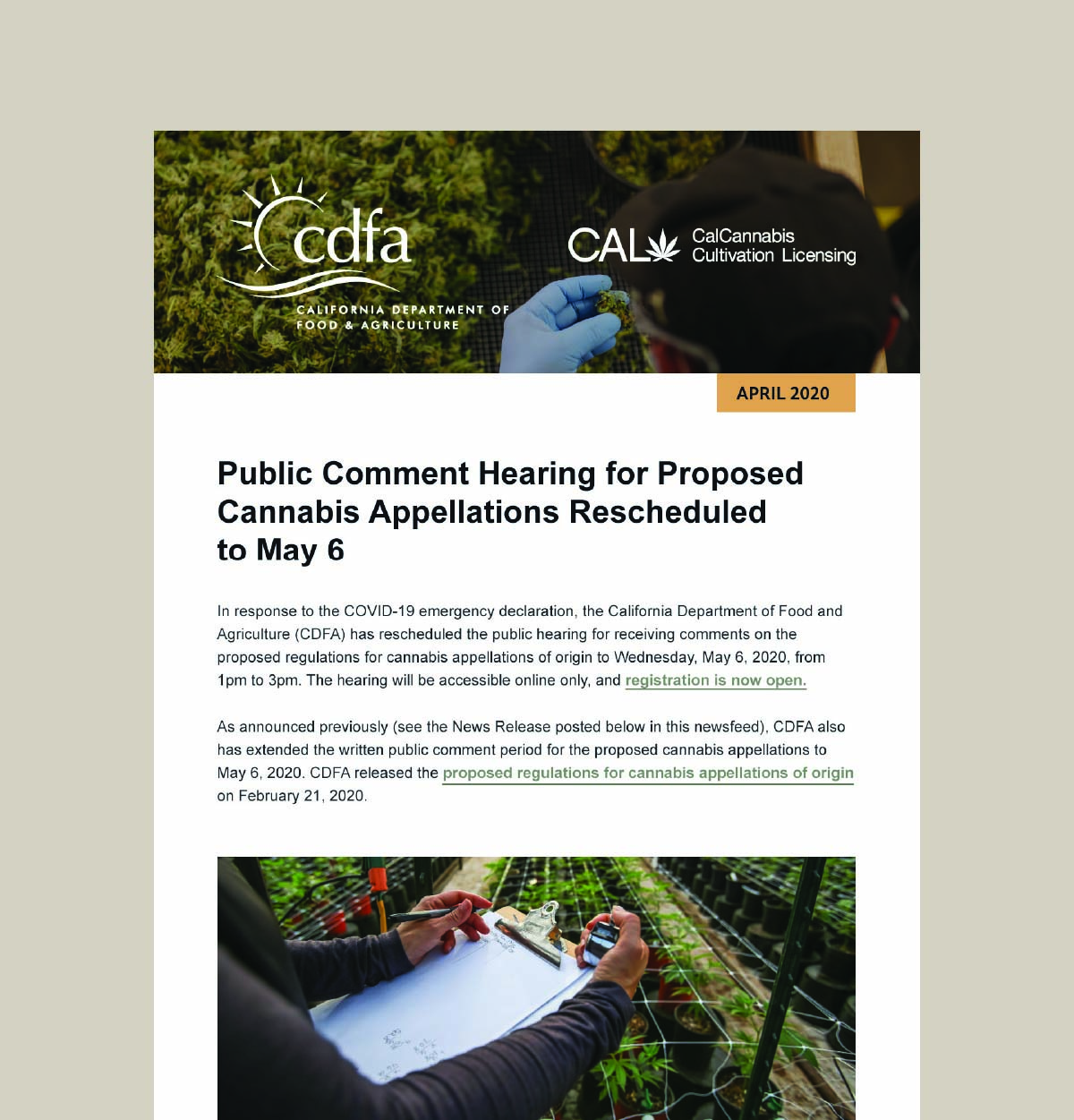 ---
How to Interact
Follow us on the social media channels listed below and subscribe to our "CalCannabis News and Updates" email alert to receive our new newsletters.
---
Helpful Resources to Get Started
Facts Sheets
Reference Guides
Instructional Videos